WIN tickets to Glitz, Blitz and 70s Hitz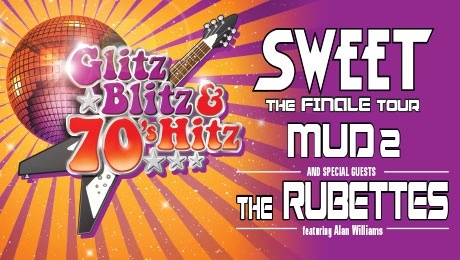 We don't endorse the hairstyles from the 70s, but we definitely love the music.
Legendary British rock band Sweet are on their last ever UK tour - they're joined by MUD 2 and The Rubettes (ft. Alan Williams). Expect hits like Ballroom Blitz, Tiger Feet and Lonely This Christmas.
Win your way in! Answer the ridiculously easy question below and you're in the draw to win 4 tickets to the show.
Question: Tiger Feet was a hit for which 70s band starring in Glitz, Blitz and 70s Hitz?