Rewind Festival: 2018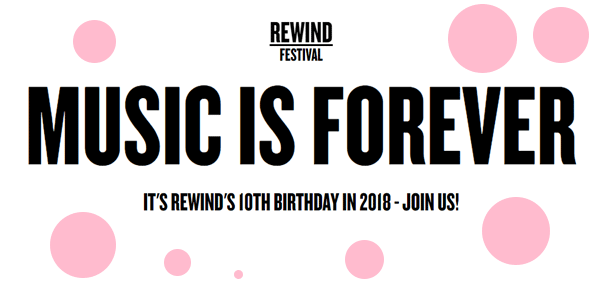 REWIND FESTIVAL: 2018 is body popping it's way back in to Oxfordshire.
It's bringing a pretty stellar line up - filled to the brim with raw 80's talent.

Over the weekend you'll have the chance to see some huge 80's names, Including, Kool & The Gang, OMD, Billy Ocean, Kim Wilde, Heaven 17, Jimmy Sommerville, Marc Almond and more.
(Psst - don't tell anyone but you can see the full line up here.)

To see some 80's heroes grab some tickets, it'll also give you an excuse to wear silly t-shirts and wigs, like the brave people above from last years' festival.