Rajar Q3 2017

JACK OXFORDSHIRE'S DOUBLE CELEBRATION
The blurry eyed lot on JACK's Morning Glory are raising a glass of orange juice this morning. The show's now riding at 38,000 listeners across Oxfordshire – over 50% more than twelve months ago according to official audience figures, RAJAR, released today.
It's been a very good week for JACK's Morning Glory host, Trevor Marshall. He bagged a silver award for Best Music Presenter – Breakfast, at the national radio awards last week, making him officially the second-best Breakfast presenter in the UK. Even better than that ginger bloke on the BBC!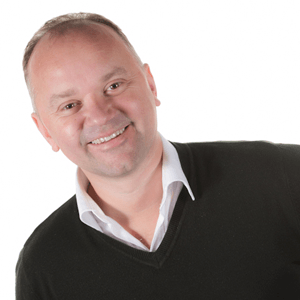 It's also good news for the JACK 2 Breakfast team, adding an extra 11,000 listeners in the last three months, which takes both JACK stations at Breakfast to again be beating Heart in Oxfordshire.
JACK's Programme Director, Tim Parker, says: "Trevor Marshall and Rich Smith put on some cracking Breakfast shows on JACKfm and JACK 2. Clearly the audience are loving what they hear. I am so thrilled that the JACK brand continues to be the # 1 local commercial breakfast show choice across Oxfordshire".
"To beat Chris Evans to silver at breakfast time isn't too shabby," says JACK's Morning Glory host Trevor Marshall. "Now having this audience recognition has made it a really great week. It's a joy to wake up stupidly early every day to come in and genuinely have fun on the radio. The building's a dump, the computers crash and the kettles from the 70s – and I wouldn't change a thing."
Rich Smith JACK 2 breakfast host says, "Listener interaction at breakfast is definitely on the up for JACK 2. Every morning I'm amazed at how many people have the time to take part. It's what JACK 2 is all about. Listener voices and music picked by them with our smart interactive technology through the JACK 2 app."
JACKfm and JACK 2 are now enjoying a combined audience of 104,000 listeners per week in Oxfordshire, with new boy on the block JACK 3 yet to receive an official audience figure. Watch this space.
For further information about JACKfm, JACK 2 or JACK 3, please contact Programme Director
Tim Parker on 01865 315980.
*RAJAR/IPSOS/MORI Q3 2017 15+