WIN food and drink with Banana Tree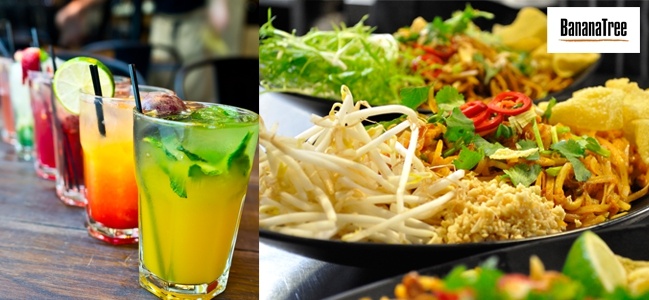 JACK's sending you to Asia!
Only joking. We can't even afford more mugs...
But we are sending you to Banana Tree - the brand new pan Asian restaurant now open on George Street.
Join Trev and, less importantly, the JACK staff at our exclusive table as we treat you and a friend to some free food and drink at Banana Tree on Monday 21st December.
Win your place at the table! Play Wok This Way on air with Trev. Identify the song Trev's playing on a Banana Tree wok and you'll be joining us at the JACK table. (Talent and skill from Trev not guaranteed.)
Banana Tree prides itself on bringing healthy, authentic and delicious dishes from the Indochina region of South East Asia as well as innovative drinks and cocktails, with a warm and friendly service. And now they're hugely excited to introduce their fantastic concept to Oxford,
now open on George Street.
Check them out!
Answer the question below and Trev could be calling you back to play on air.
QUESTION: Which of these foods aren't on Banana Tree's pan Asian menu?
We think you want to see stuff from JACK fm Oxfordshire.