Slob To Celeb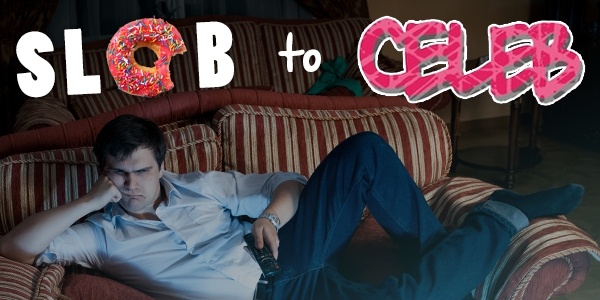 Hello, you. Yes, you.
We see you there - slobbing on the sofa. Beans for breakfast, lunch and tea. You're not an 'average Joe' - you're a 'nobody Nigel'. (Bit like us.) You'll never be famous.
Well, actually - you could be.
JACK's Morning Glory's turning someone from slob to celeb. Taking a no-hoper like you and throwing you into the limelight.
Fancy some fame for a couple of weeks? We're talking makeovers, chauffeur driven cars taking you to posh meals, your life across the media, the full paparazzi treatment - you get the idea.
Most people get their 15 minutes of fame - we're giving you the full fortnight. Snazzy.
Want in? Let us know you're interested here.