Ice Cream JACK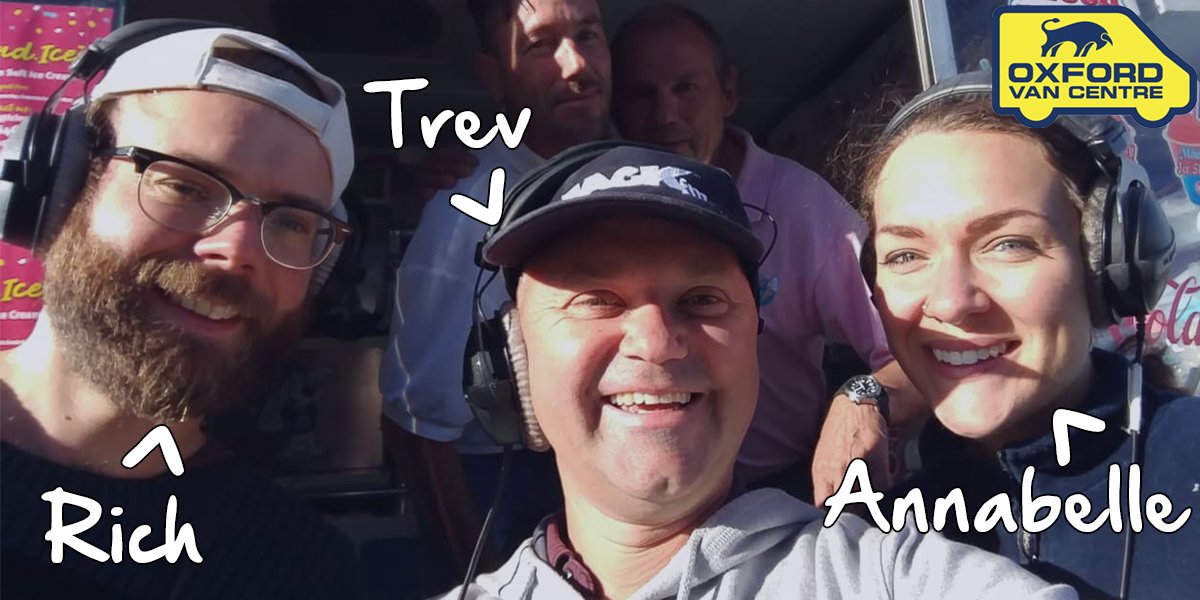 A show from an ice cream van. In December. Because why not?
On 21st December, the shortest day of the year, Rich and Annabelle will cruise the streets of Oxfordshire serving free ice cream from the back of an ice cream van.
Again.
Sadly there's no Trev this time, but we'll still bring live radio (and lots of sugar) to wherever you are from 8am til 4pm.
Listen to the radio for the route. The ice cream's free - grab some if you're passing.
Ice Cream JACK. Supported by Oxford Van Centre. Their selection of no VAT vans takes the freeze out of winter.