JACK's Hit's Biggest Groupie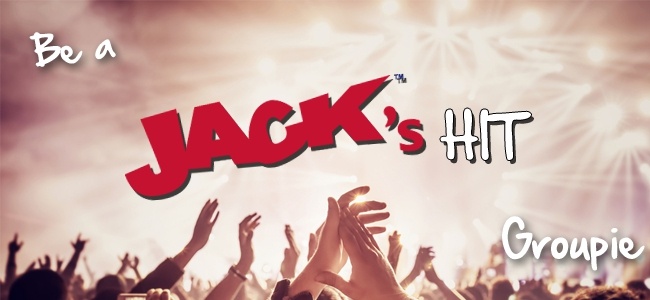 Got what it takes to be the ultimate JACK's Hit Groupie?
We've got the band, we've got the name - now we need hoards of screaming fans to cheer them on.
But you can't always get what you want. You'll have to do.
We'll make it worth your while. Each JACK's Hit Groupie will get two weekend camping tickets to Cornbury Music Festival from 8th - 10th July. All you have to do is look enthusiastic and cheer the band on. (Because no one else will.)
Those handsome devils at Polythene UK are supporting us so we can give the tickets away. They're the largest independent supplier of award winning polythene films and bags for industry, retail and agriculture. Fascinating.