Weirdest Item in Car Boot Award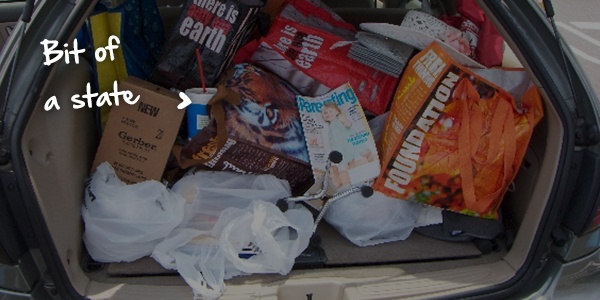 Never trust anyone with a clean car.
This has the potential to get weird/terrifying, but...
What's the weirdest thing in your car boot? The weirder, the better. You'll win a Butt of the Year Award and everything if it's top of the entries. Which is one more weird thing to keep in the boot. Smashing!