Longest Running DIY Project Award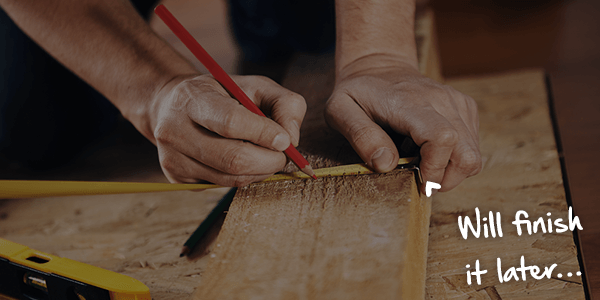 Yeah. Yeah. No, we'll finish it next weekend, honest.
New shelves half up? Sink been blocked for three months? Shed two years in the making?
There's always one DIY project that just never gets done.
Got a projects that's been going on forever? Submit it here and your laziness could be celebrated with an award.