Garden Clutter Award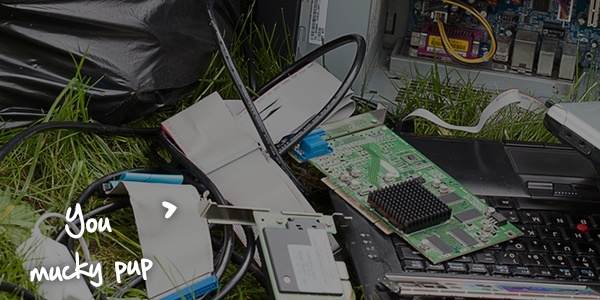 Sofa on your lawn? Old tele cluttering up the patio? Child's swing gone mouldy because your kids are in their 30s now?
Be proud of your mucky lawn. Alan Titchmarsh is so last year.
We want to celebrate your cluttered garden. Send us a pic with pride and you could get an award for it. Keep it next to the pond or something.