JACK's Mooring Glory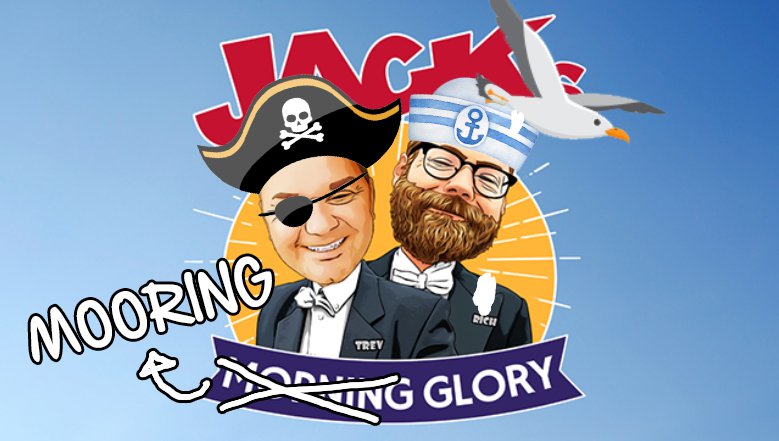 TWO MEN AND A BOAT - and probably a wet beard...
On Thursday and Friday this week, Trev and Rich will be sailing from one end of Oxfordshire to the other on the Thames. All day.
What could possibly go wrong?
Listen to JACKfm from 6am, keep an eye our social media places, or just stand on a bridge and use your eyes to watch as they sink sail on by.