Become a JACK's Morning Glory VIP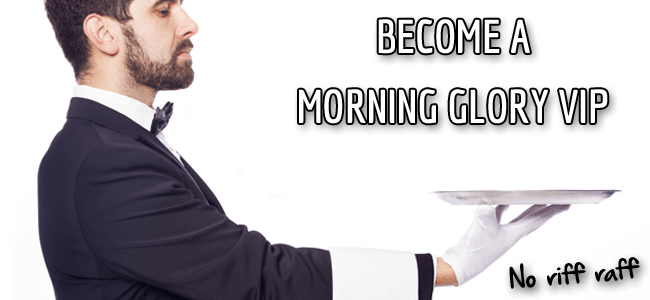 Ever wanted to be important?
If you've got the wherewithal to fill out an online form, you can be a Morning Glory VIP.
It's great for you as you get loads of perks. And it's great for us as it makes us look popular.
We'll send you some cheap JACK tat from time to time. Mugs, car stickers, pens - you know the jist.

Whenever we get special competitions and goodies through, you'll be top of our list to tell.

We'll call you for a natter from time to time. Mostly for ideas for the show. (We really need some.)
Fancy it? Scribble your details below to let us know you want on the VIP list. No riff raff.