School Closures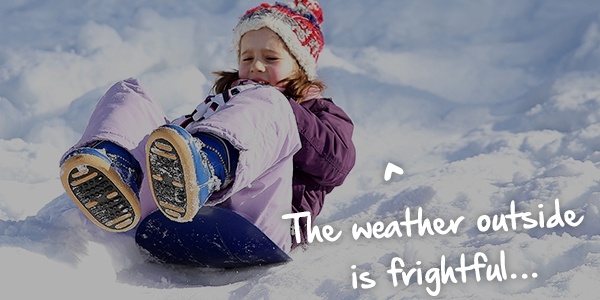 Need to know if your school is closed on Friday 1st February?
Here's the place to check. Scroll to the bottom of this page.
If you're a headteacher or a senior member of teaching staff, please leave us a message on 01865 315 980 or email us on jack@jackfm.co.uk to notify us of the status of your school and be sure to state the password in your message.
We'll also post some updates about travel problems around the county as they come in:
Tweets from https://twitter.com/JACKfmOxford/lists/snow-updates
If your school doesn't appear below, it means we haven't got any information from them yet.
Closed
Closed
Closed
Closed
Closed
Closed
Closed

Feb 1 2019

Aureus School

Didcot

Closed
Closed
Closed
Closed
Closed
Closed
Closed
Closed
Closed
Closed
Closed
Closed
Closed
Closed
Closed
Closed
Closed
Closed
Closed
Closed
Closed
Closed
Closed
Closed
Closed
Closed
Closed
Closed
Closed
Closed
Closed
Closed
Closed
Closed
Closed
Closed
Closed
Closed
Closed
Closed
Closed
Closed
Closed
Closed
Closed
Closed
Closed
Closed
Closed
Closed
Closed
Closed
Closed
Closed
Closed
Closed
Closed
Closed
Closed
Closed
Closed
Closed
Closed
Closed
Closed
Closed
Closed
Closed
Closed
Closed

Closed
Closed
Closed
Closed
Closed
Closed
Closed
Closed
Closed
Closed
Closed
Closed
Closed

Feb 1 2019

Kingfisher School

Abingdon

Closed
Closed
Closed
Closed
Closed
Closed
Partial

Feb 1 2019

Long Furlong Primary School

Abingdon

Closed
Closed
Closed

Feb 1 2019

Lord Williams's School

Thame

Closed
Closed
Closed
Closed
Closed
Closed
Closed
Closed
Closed
Closed
Closed
Closed
Closed
Closed
Closed
Closed
Closed
Closed
Open

Feb 1 2019

Our Lady's Catholic Primary School

Cowley, Oxford

Registration is OPEN until 10am and we are CLOSING at 2pm. We will be letting the children go from 1:30pm to allow for safe travelling home in this weather.

Closed
Closed
Closed
Closed
Closed
Closed
Closed
Closed
Closed
Closed
Closed
Closed
Closed
Closed
Closed
Closed
Closed
Closed
Closed
Closed

Feb 1 2019

St Francis' Church of England Primary School

Oxford

Closed
Open
Closed
Closed
Closed
Closed
Closed
Closed
Closed
Closed
Closed
Partial

Feb 1 2019

St Nicholas' Primary School

Old Marston, Oxford

Closed
Closed
Closed
Closed
Closed
Closed
Closed
Closed
Closed
Partial

Feb 1 2019

The Bicester School (formally Bicester Community College)

Bicester

Closed
Closed
Closed
Closed
Closed
Closed
Closed
Closed
Closed
Closed
Closed
Closed
Closed
Closed
Closed
Closed
Closed
Closed
Closed
Closed
Closed
Closed
Closed
Closed
Closed
Closed
Closed

Feb 1 2019

Wood Green School

Witney

Closed