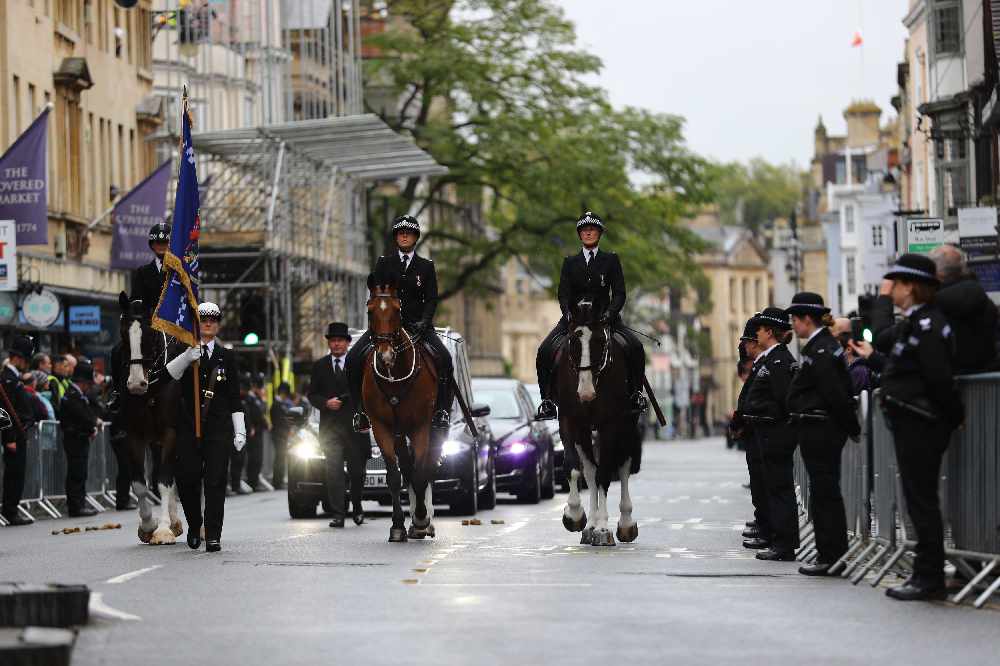 PICS: Aaron Chown/Ben Birchall/PA Wire
Lissie Harper was joined by around 800 people at the private service at Christ Church Cathedral.
Hundreds of people paid their respects outside as PC Harper's cortege made its way through St Aldates, lead by the Mounted Unit.
Thames Valley Police officers and members of the other emergency services also lined the processional route through Oxford city centre.
JACKfm's Alex Meakin was there:
Andrew Harper lived in Oxfordshire worked for the Roads Policing Unit, which tweeted earlier that is was 'on our way up to Oxford to honour our friend, colleague and hero.'
Bells rang out at Christ Church Cathedral as PC Andrew Harper's coffin arrived.
A procession is passing through the streets of Oxford in memory of PC Andrew Harper, who tragically died in the line of duty in August.

More than 800 people are expected to turn out to his funeral at 11am. pic.twitter.com/aygKnQQY9u

— JACK News (@jackfmnews) October 14, 2019
Inside the Cathedral, the coffin was taken through a Guard of Honour.
The Thames Valley Police Force Lead Chaplain, Revd Helen Arnold, took the service, with PC Harper's widow Lissie leading the tributes.
She described her late husband as a "Gentle giant with a heart of gold" saying "He wore his uniform with pride and vowed to challenge the bad and celebrate the good."
Lissie Harper finished her emotional tribute by talking about Andrew's love of movies, joking that "I tried to find something appropriate to say from one of his favourites.
"Unfortunately Andrew, the Matrix or Dumb and Dumber didn't quite seem the right fit for this beautiful place, but perhaps this one will."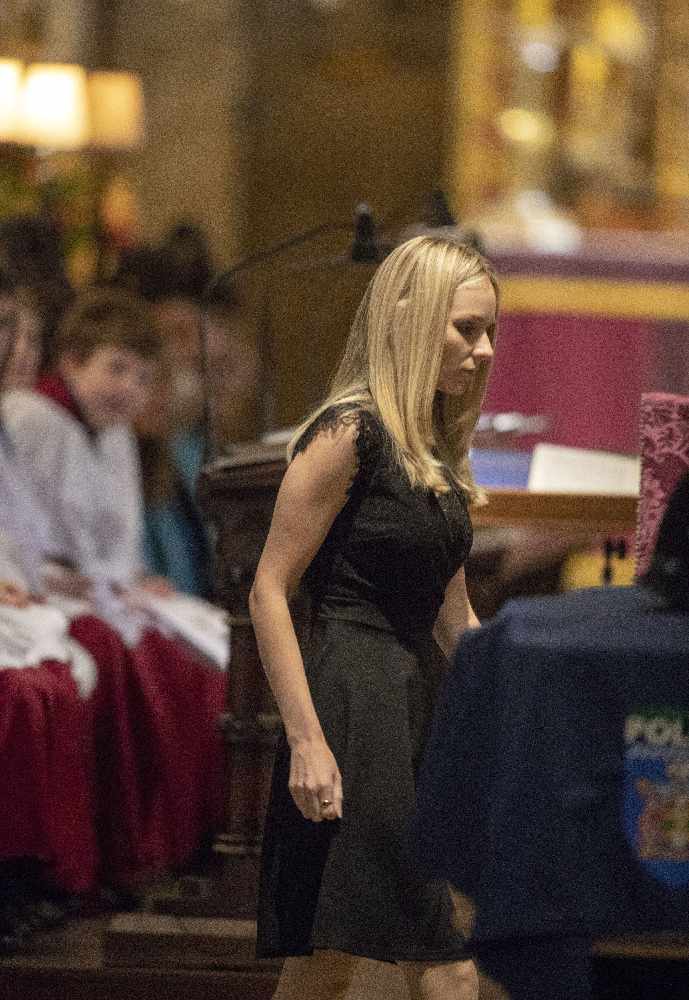 Lissie then gave a reading of Stop all the Clocks by W H Auden, a poem featured in Four Weddings and a Funeral.
PC Jordan Johnstone also read a tribute to his colleague and friend.
Thames Valley Police Chief Constable John Campbell read a poem before the Thames Valley Police Vocals Choir sung 'The Lord Is My Shepherd'.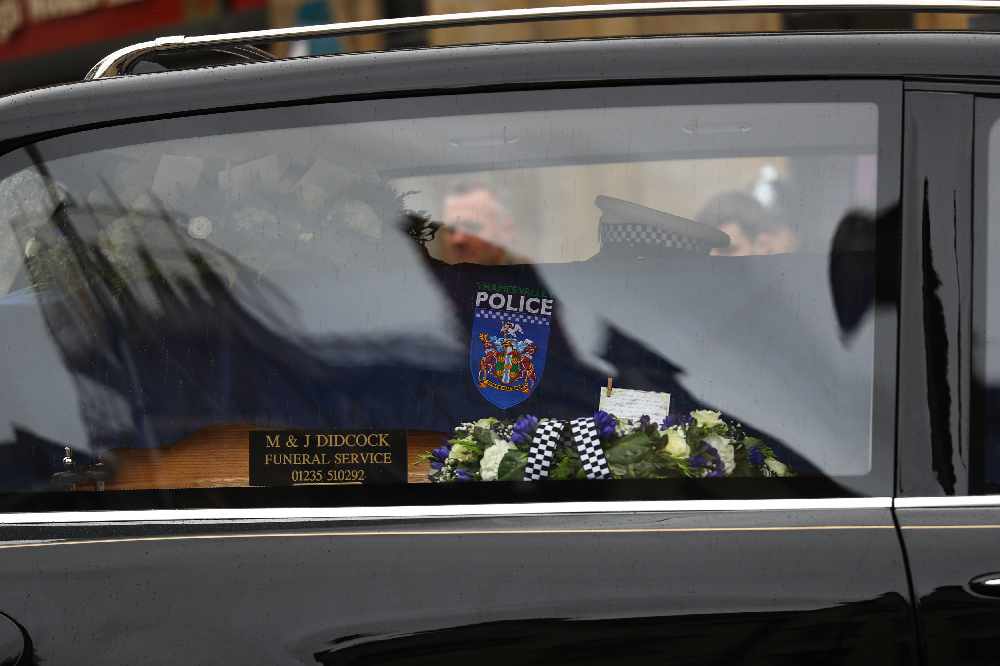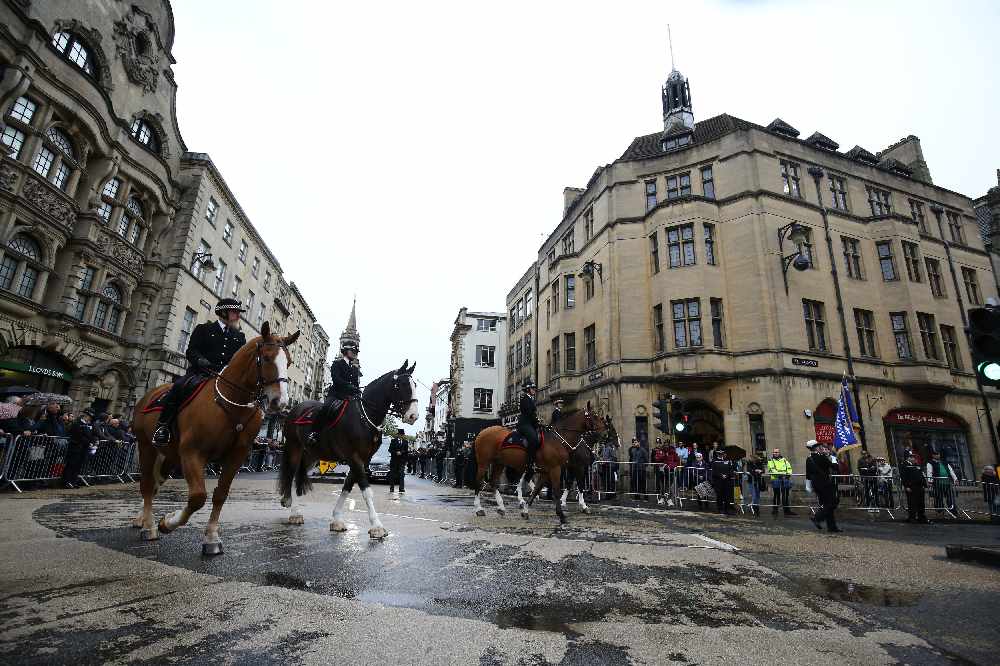 All Thames Valley Police flags are flying at half-mast as a mark of respect to a fallen colleague and friend.
Following the church service earlier, there was a private cremation and wake for PC Harper's family.
28-year-old PC Harper was a newlywed and was due to go on his honeymoon, but was sadly killed whilst responding to a burglary in Berkshire in August.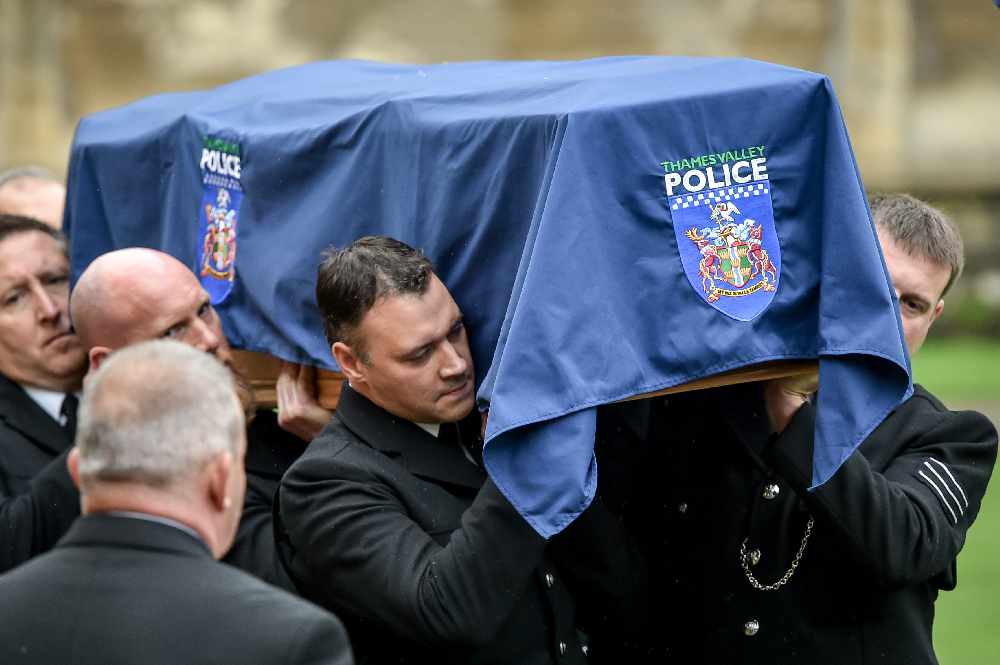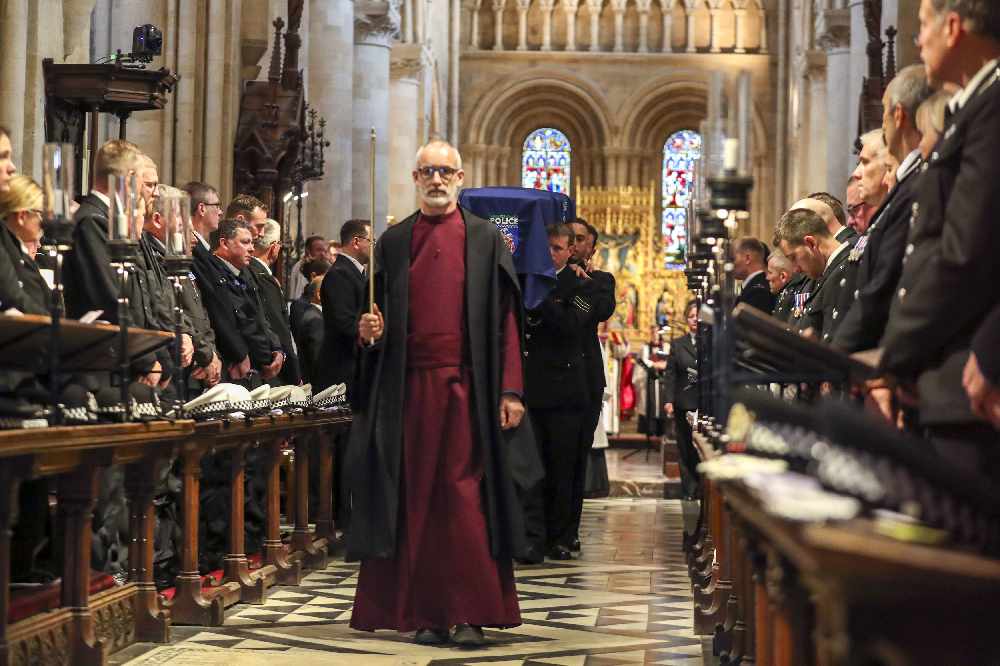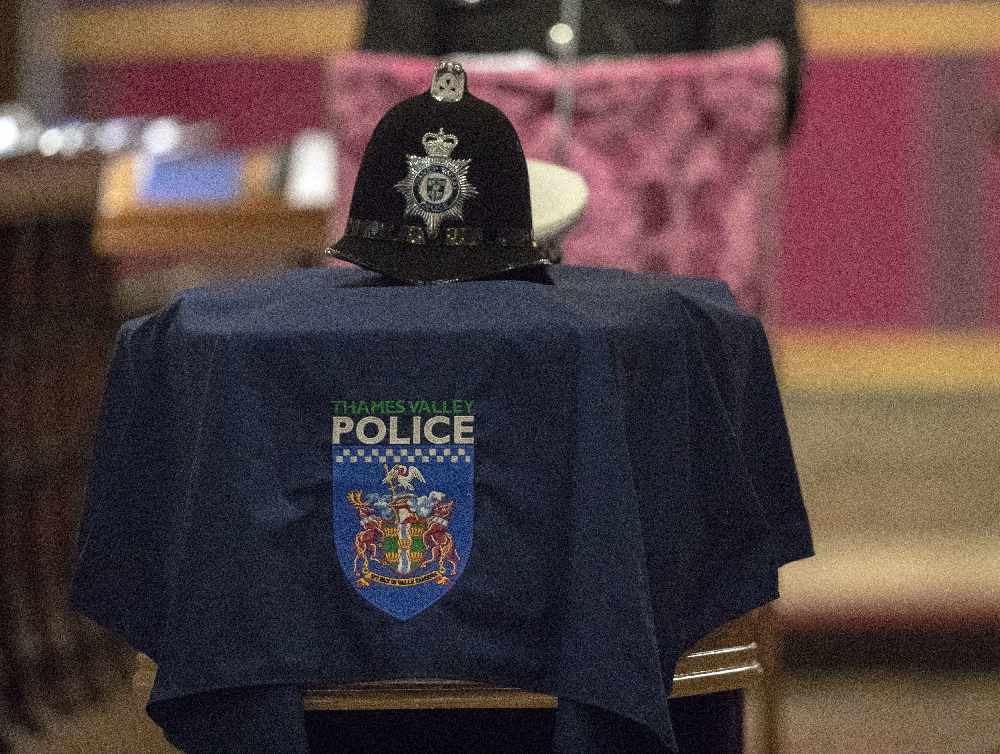 Among a host of tributes on Twitter, Oxford MP Anneliese Dodds said 'PC Andrew Harper's bravery must serve as an example to us all; and a reminder of the risks members of the police face every day.'
Oxford MP Layla Moran was at the service and said it was 'such a moving funeral' and there was 'not a dry eye when Lissie his wife gave her tribute.'
The Lord Mayor of Oxford said it 'was a beautiful, moving service.'
Susan Brown, the Leader of Oxford City Council posted '@OxfordCity stands shoulder to shoulder with @TVP_Oxford to remember the bravery of their fallen colleague and to give thanks to those who keep us safe.'
Hants Police said it was assisting colleagues with PC Harper's 'final ride'.
Instead of laying flowers, the family requested that donations are made to Tiggywinkles wildlife hospital in Haddenham or the Blue Cross rehoming centre at Lewknor.