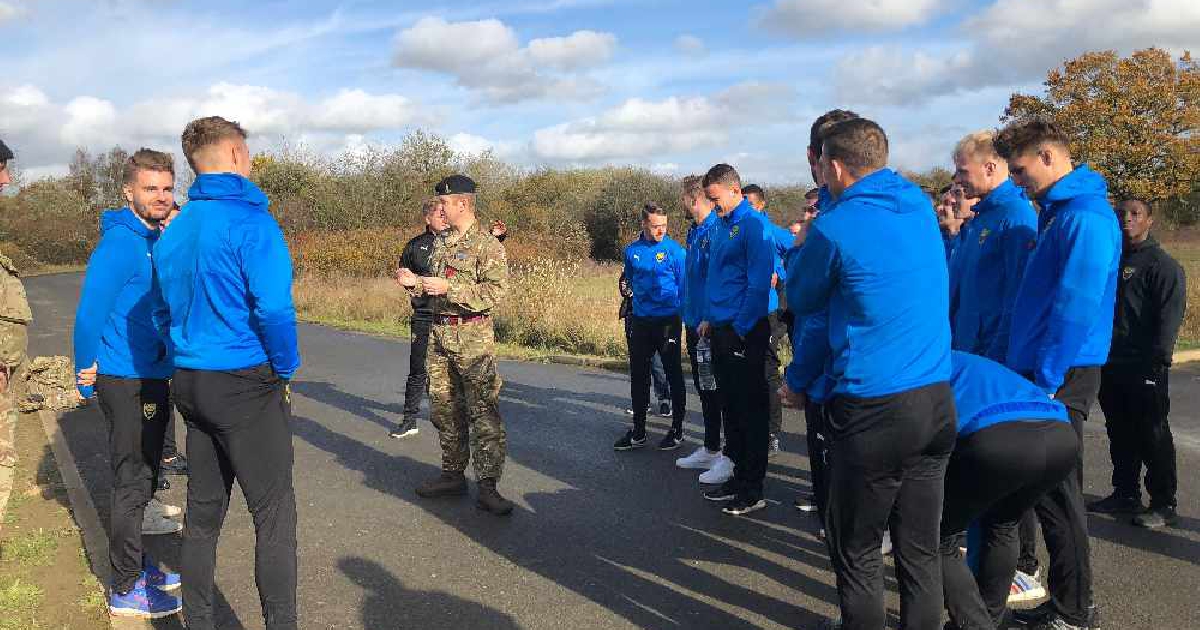 The squad took part in exercises with the DEMS Training unit at St George's Barracks.
Ahead of tomorrow's (10/11) Emirates FA Cup tie with Forest Green Rovers, Oxford United's first-team squad geared up for the match by learning how to search for hidden munitions, identify IED's (improvised explosive devices) and use a bomb disposal robot.
The barrack's servicemen from the Defence Explosive Ordnance Disposal, Munitions and Search (DEMS) put the players through their paces in purpose built 'kill-houses' and a multi-million pound sand pit.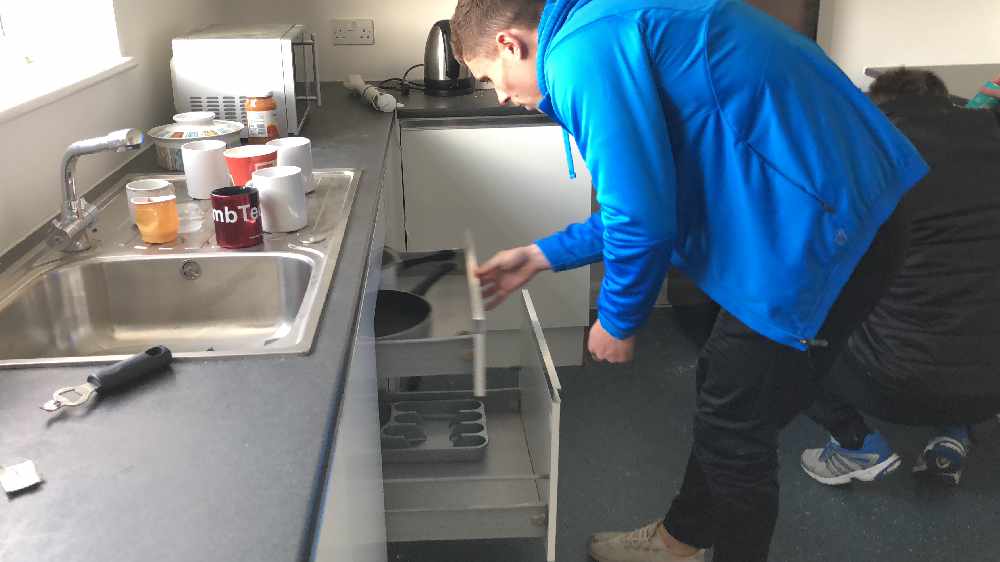 (Midfielder Josh Ruffels looking for ammunition in the 'kitchen')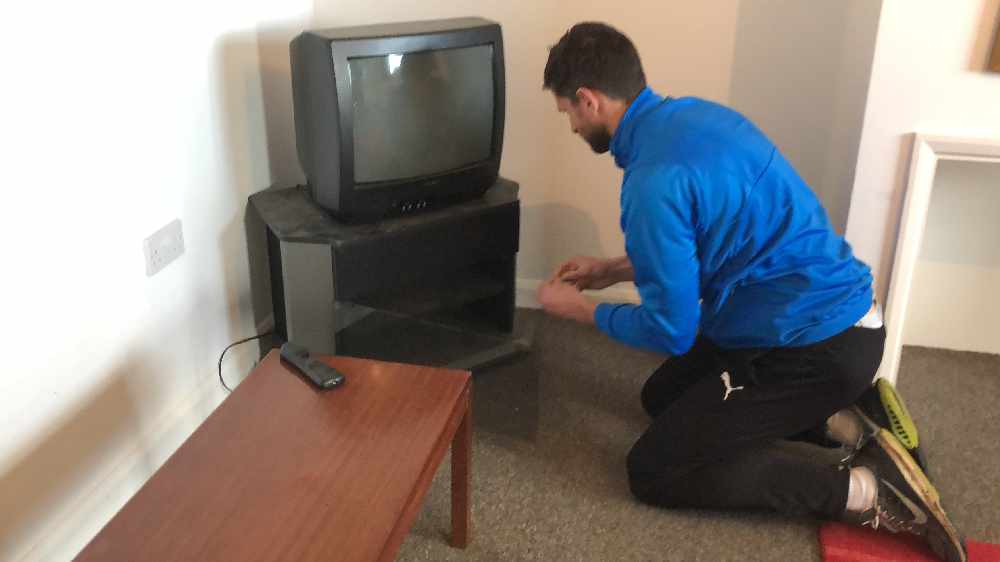 (John Mousinho was on hiding duty during this task - choosing the TV unit on this occasion)
This Sunday marks 100 years since the end of the First World War, and United boss Karl Robinson thinks the club has a duty to make sure respect for service personnel isn't lost on young people.
He said: "The freedom that we have today is because of the people who served us yesterday. And one thing about football is that it touches youth, so we have a role to play within this weekend to raise awareness for young people of what others did for us many years ago."
The day was overseen by the Search Training Squadron's Captain Dave Bradley - who says the exercises were to give the players an understanding of the skills and experience needed to be successful within that military branch.
Although a host of players, including Gavin Whyte, Josh Ruffels and John Mousinho got stuck into the training, Captain Bradley doubts they'd make the cut.
He said: "We've had a few things missed this morning that were hidden, I've had people that weren't able to find hidden compartments in rooms. I think the footballers might need to stick to the pitch at the moment and not get involved in EOD (explosive ordinance disposal) and Search."
The £110m, 200 acre training facility was opened in 2013, and is a world-leading centre of excellence for bomb disposal.