The 500-year-old tradition is still being marked, just online!
Oxford residents have started using #MayMorning on social media to get involved with festivities, after the event had to be cancelled because of the coronavirus lockdown.
Although thousands of people meeting at the Great Tower on Magdalen Bridge at 6am was off the cards, the tradition is kicking off online with a new performance of Hymnus Eucharisticus on the Magdalen College choir Facebook page.
The hymn was composed in the 17th century by a Fellow of Magdalen College and has been sung every year on May Morning ever since.
Mark Williams, the Informator Choristarum at Magdalen College, said: "May Morning is a highlight of our calendar, so, when I mentioned the idea of a virtual May Morning to the choir, everyone was delighted to take part. It's been tricky to get everyone all together, but I am glad that the members of the Choir have thrown themselves into this.
We're pleased that we will still be able to celebrate May Morning with the Magdalen community – and with thousands of others – this year."
Around 13,500 people attended the celebrations in Oxford city centre last year.
You can listen to some of our archive footage from previous May Mornings in our new 'viral' podcast, by clicking here.
This year, events and activities - including Morris Dancing and folk music from people's gardens, and a history of May Morning - will continue on the Daily Info Oxford Facebook page.
Oxford City Council is asking members of the public to share pictures, videos and May Morning memories on social media.
Join us tomorrow from 6am for virtual #MayMorning 🔔🔔🎵

Share with us your May Morning memories and home celebrations on social media (Twitter, Facebook, Instagram) using the hashtag #MayMorning and celebrate the over 500 year old event. pic.twitter.com/pkfBYvjg2H

— Oxford City Council (@OxfordCity) April 30, 2020
At 8am (01/05) the community group Horns Of Plenty will be performing the song 'Somewhere Over The Rainbow' from their doors and windows across the city.
They're encouraging members of the public to get involved and join them by singing, playing, or humming along.
You'll find the lyric sheets for various instruments, here.
Jude Stratton alto saxophone for the band, and said: "The Horns of Plenty love that moment when the last notes from the choristers die away and the crowds flood up the High St ready to dance as we play.
"In these strange times, we will keep the tradition alive by playing and singing from our gardens, doors and windows. Please join us at 8 a.m. and the online celebrations before and after."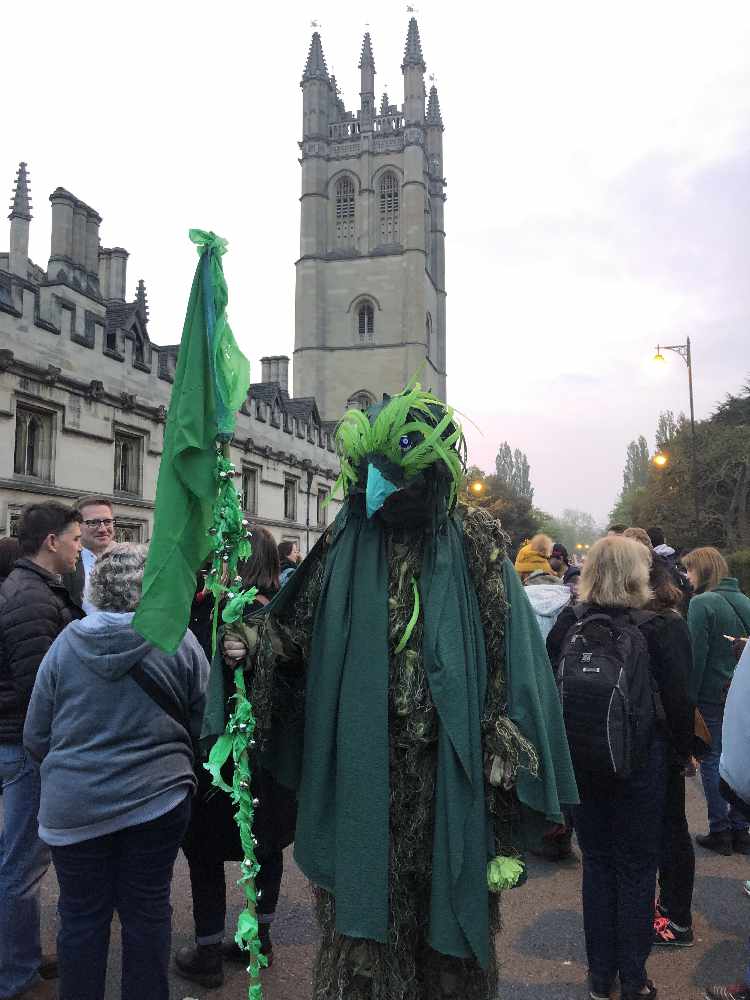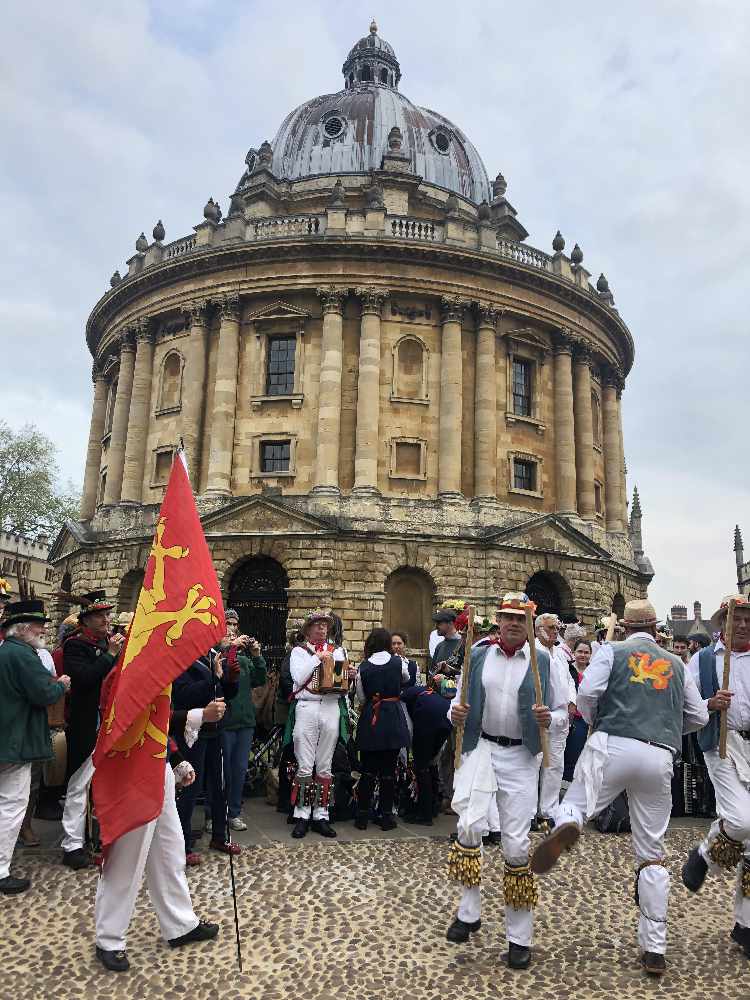 Oxford Councillor Mary Clarkson, Cabinet Member for Culture, said: "Despite the current coronavirus pandemic, we want to continue the tradition of May Morning celebrations in a safe online environment.
"May Morning is a unique event here in Oxford that many of us look forward to, and have attended over the years. We want to encourage everyone, old or young, whether this is your 50th May Morning celebration, or your first, to come and join in the fun and celebrate with us online."