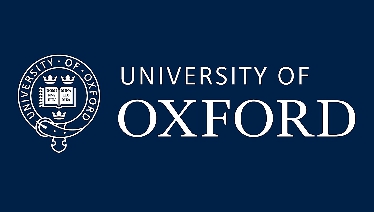 Oxford already announced cost-saving measures in a bid to protect its finances.
The University and College Union says tens of thousands of jobs risk being lost, if the Government fails to take urgent action during the coronavirus pandemic.
It's asking the Government to make sure Universities are not "damaged" when conducting research into Covid-19, and to underwrite any funding lost from a drop in student numbers.
It comes after Oxford University - Oxfordshire's largest employer - introduced a recruitment freeze and furloughed some staff.
Trials on a potential vaccine began in Oxford yesterday and the Uni also launched a new study to track the spread of Covid-19.
It says the lockdown has already led to significant losses of income 'which are likely to continue into 2021.'
Nearly three in four universities across the UK - which amounts to around 91 institutions - could be left in a "critical financial position" amid the pandemic, its report suggests.
But universities that cater for a large number of international students, who pay more in tuition fees, are set to be hit hardest by a drop in income in the next academic year (2020-21).
The analysis warns that a fall in student numbers will lead to £2.5 billion of fee and teaching grant income being lost.
It predicts that the pandemic and ensuing recession will result in 111,000 fewer home students, and 121,000 fewer international first-year students, attending UK universities from the autumn.
The report also warns that an estimated 30,000 university jobs are at risk, and a further 32,000 jobs are under threat throughout the wider economy, without Government intervention.
Oxford University announced cost-saving measures earlier this week, including a 12-month recruitment freeze with greater redeployment of current staff between posts.
It will also pilot the Government's furlough scheme for staff in six university departments. The scheme could then be rolled out across the institution.
Oxford University employs around 15,000 people and hopes that the proposals will secure the future for staff and students, as well as maintain the international quality of the university's teaching and research.
Professor Anne Trefethen, Oxford's pro-vice-chancellor for people, said: "Our aim is to ensure Oxford emerges from this crisis as a stronger institution, and these measures will help reduce the financial impact of the lockdown.
"We believe the changes are the best way to support staff through the current situation and to sustain the excellence of our teaching and vitally-needed research."
As part of its measures, Oxford will also reach out to the Government and research funding bodies to seek funded extensions to research grants where work is currently disrupted.
Universities UK (UUK) said the sector could face major financial risks in the next academic year amid a predicted sharp fall in international students and a rise in home student deferrals.
Jo Grady, UCU general secretary, said: "This alarming report shows that university staff and students are now staring over the edge of a cliff and desperately need the government to step in and protect the sector."
She added: "Our world-renowned universities are doing crucial work now as we hunt for a vaccine and will be vital engines for our recovery both nationally and in towns and cities across the UK. It is vital that the government underwrites funding lost from the fall in student numbers.
"These are unprecedented times and without urgent guarantees, our universities will be greatly damaged at just the time they are needed most."
But Nick Hillman, director at the Higher Education Policy Institute (HEPI), said the research should not be regarded "as the final word" on how coronavirus may affect student numbers.
He said: "The report assumes higher education will be considerably less attractive in 2020-21 but, in a deep recession, there are good reasons why people opt to delay the end of their formal education.
"The crisis may nudge people who have just left school (or indeed have just graduated) but were undecided about what to do next to stay on in education."