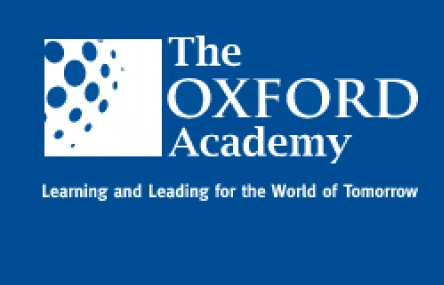 Ofsted have rated the school inadequate after November's inspection.
The report found that "Senior leaders and governors have not ensured that pupils are safe" and recommended urgent reviews of safeguarding procedures and practices.
The school was rated inadequate is quality of education, behaviour and attitudes, personal development and leadership and management. Its best rating was for Sixth-form provision, which "requires improvement".
It's a fall from grace from its last inspection, which was carried out in September 2016, which rated the school as "Good" overall.
In December 2017 then executive Headteacher of the school Niall McWilliams left to become the managing director at Oxford United.
Pupil behaviour is described as "Very poor and deteriorating" in the report and says that persistent absences are too high.
Ofsted have also recommended that the school does not appoint any newly qualified teachers.
Tony Wilson, from the Education and Chair of the Interim Academy Board said: "At the start of January we appointed an experienced interim headteacher, Mr David Terry, with a track record of school improvement, as well as an interim deputy head with expertise in behaviour, personal development and safeguarding,"
"We are delighted with the impact he has already made in a short space of time. Immediate action was taken last year in response to the concerns identified by Ofsted, and we have already carried out a thorough review of safeguarding. Improving attendance of our vulnerable pupils, and our provision for them, has also been a key focus.

"Additional teaching and support staff have been hired to fill vacancies in maths, English, PE, languages and technology, which means we have been able to reduce the number of supply teachers used. New staff and existing staff are being given extra training with a focus on safeguarding, behaviour and the quality of teaching. Some of the staffing issues we have had to resolve have stemmed from poor governance and past decisions relating to a financial deficit at the academy in excess of £1m. This deficit is reducing and we are working with the Department for Education to resolve the issue and ensure a positive sustainable future for the academy.

"Every member of the IAB is committed to making sure that the education provided by The Oxford Academy transforms the lives and life chances of the children from the wonderful community that it serves."
You can read the full report here
Local MP Anneliese Dodds has written to the Minister of Schools Standards about the report.
Read my letter to the Minister of State for School Standards regarding the Oxford Academy below. pic.twitter.com/TGhsVZqOnv

— Anneliese Dodds (@AnnelieseDodds) January 17, 2020