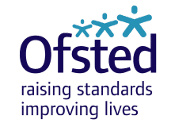 It's a similar picture nationally due to the impact of coronavirus.
Inspectors visited 233 primary schools in Oxfordshire in the last year and rated 91% of them 'good' or 'outstanding'.
But, the picture for secondary schools across the county wasn't as positive in the last year, according to the findings.
Out of 39 secondaries which were inspected, only 79% were given the top ratings. Three were graded inadequate.
The number of secondary schools nationally receiving 'good' or 'outstanding' is 76%, but within the South East it's 86% - meaning Oxfordshire is sitting below it.
A big concern, which is highlighted in the report, is that children with special educational needs and disabilities (SEND) have been hit hard by lockdown.
Ofsted inspectors visited schools in Oxfordshire with SEND pupils in November after issues were raised previously.
Officials found that children who do not communicate verbally had seen their communication skills regress while their social contact was more limited.
Things were found to be improving at the schools though and that families were getting education, health and care plans more quickly than they had before.
Hillary Macdonald from Ofsted says that the children were being excluded less often too:
Ofsted's second report into the impact of the coronavirus pandemic highlights some worrying outcomes.
It shows that that children who were hardest hit by school closures and restrictions have regressed in some basic skills and learning.
Some young children, who were previously potty-trained, have lapsed back into nappies, particularly those whose parents were unable to work flexibly.
Older children have lost stamina in their reading and writing, some have lost physical fitness, others show signs of mental distress, including an increase in eating disorders and self-harm
Concerns remain about children who were out of sight during school closures, with falling referrals to social care teams raising fears that domestic neglect, exploitation or abuse is going undetected.
Stephen Long, Ofsted's Director for the South East: "It has been an extraordinarily challenging year. Today's Annual Report highlights the incredible work those working in education and care are doing to teach, help and support children.
"But it also highlights the worrying impact of COVID. Across all age groups, children with special education needs and disabilities have been seriously affected in both their care and education, as the services that families relied on - particularly speech and language services - were unavailable. We have had reports that the lack of respite and support for families of children with highly complex needs has put a huge strain on families' ability to cope.
"Undoubtedly, teachers have been working incredibly hard to help children catch up on the learning they have lost. But the education gap has worryingly got wider since schools were closed in March.
"Most worryingly, I am concerned about children who are out of sight. We are seeing a rise in home education, with many children not returning to education since March, from our youngest children right through to post 16.
"While home schooling can be a positive decision for some families, not all can offer high quality education, and it can also make it harder to detect signs of abuse, neglect or exploitation.
"The pandemic has created huge strains and challenges, but it has also brought communities closer together. So, I want to thank all those who are working to support, care and teach our children and young people in these very difficult times."
We've asked Oxfordshire County Council to comment.