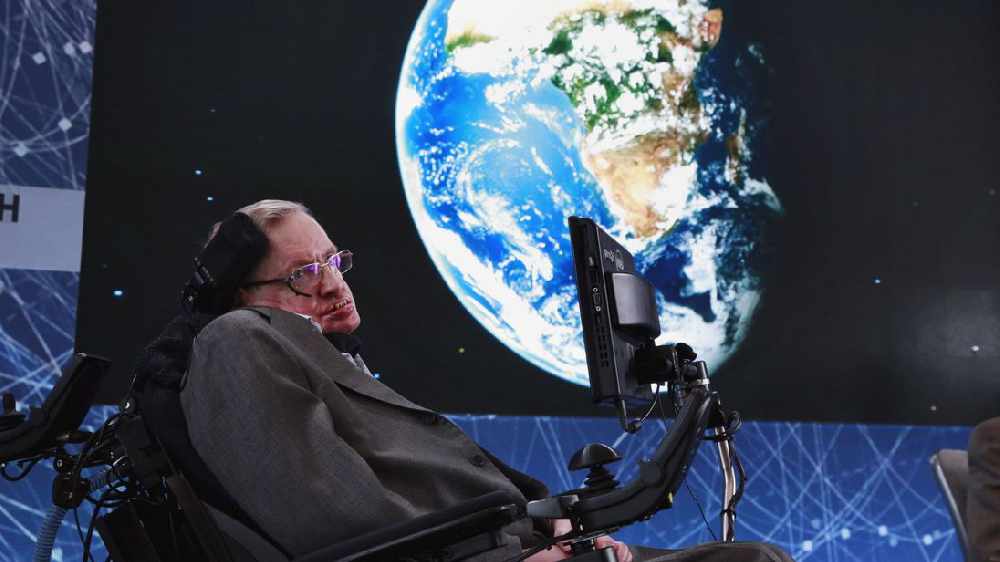 The Renowned physicist was one of Oxford University's most famous alumni.
Professor Hawking's children, Lucy, Robert and Tim said in a statement that he had died at his home in Cambridge in the early hours of Wednesday.
They said: "We are deeply saddened that our beloved father passed away today.
"He was a great scientist and an extraordinary man whose work and legacy will live on for many years.
"His courage and persistence with his brilliance and humour inspired people across the world.
"He once said: 'It would not be much of a universe if it wasn't home to the people you love'.
"We will miss him forever."
They asked for privacy but added their thanks to "everyone who has been by Professor Hawking's side and supported him - throughout his life".
Stephen William Hawking was born in Oxford in 1942, the eldest of four children.
The family's home was in north London but Hawking's mother lived in Oxford because London was being bombed during the Second World War.
He was given a scholarship to University College, Oxford, where he studied natural sciences.
It is with great sadness that College notes the passing of Professor Stephen Hawking – Univ OM (1959, Physics) and Honorary Fellow – our thoughts are with his loved ones at this time. pic.twitter.com/i1WCDb91F6

— Univ College, Oxford (@UnivOxford) March 14, 2018
The young Hawking was so good at physics that he got through with little effort.
He later calculated that his work there "amounted to an average of just an hour a day" and commented: "I'm not proud of this lack of work, I'm just describing my attitude at the time, which I shared with most of my fellow students.
In 1977 he was made an honorary Fellow of University College. A year later he was awarded an honorary Doctorate of Science at Oxford.
Hawking returned to Oxford in March 2015 to open the Weston Library, alongside naturalist David Attenborough, where they were awarded the Bodley Medal.
Today we remember Professor Stephen Hawking, certainly as much a genius as the historic authors in our collections.

(pictured here in 2015 at the opening of our 'Marks of Genius' exhibition) pic.twitter.com/NrTFqG9ok9

— Bodleian Libraries (@bodleianlibs) March 14, 2018
He visited again in 2016 to speak at the Oxford Union, and finally returned last October to give the inaugural address for the Oxford University Mathematical Institute's Roger Penrose Public Lecture series.
"Remember to look up at the stars and not down at your feet" - Stephen Hawking (8 January 1942 - 14 March 2018)
It was an honour. pic.twitter.com/MbRT5SEZm7

— Oxford Union (@OxfordUnion) March 14, 2018
Demand for a seat was so high that it was broadcast live on Facebook, after tickets sold out in record time.
These people in Oxford have been paying tribute to one of the world's greatest minds:
The Prime Minister Theresa May has paid tribute, describing Professor Hawking as 'one of the great scientists of his generation"
Hawking contracted amyotrophic lateral sclerosis (ALS) in 1963 at the age of 21.
In his 2013 memoir My Brief History, he recalled: "At the time, I thought my life was over and that I would never realise the potential I felt I had.
"But now, 50 years later, I can be quietly satisfied with my life."
Despite doctors giving him just two years to live after his diagnosis, he went on to study cosmology at Cambridge and became one of the most brilliant theoretical physicists since Albert Einstein.
He was given more than a dozen honorary degrees and was awarded the CBE in 1982.
It was his 1988 book A Brief History Of Time that cemented his position as one of the best-known scientists of his time, however.
Hawking's first attempt to write a popular book about the physics and the universe's beginnings was a massive success, spending 237 weeks on the Sunday Times best sellers list.
For much of his time in the public eye, his illness confined him to a wheelchair and, from 1985, he communicated through a computer.
Hawking was the subject of the 2014 film The Theory Of Everything, which starred Eddie Redmayne and Felicity Jones.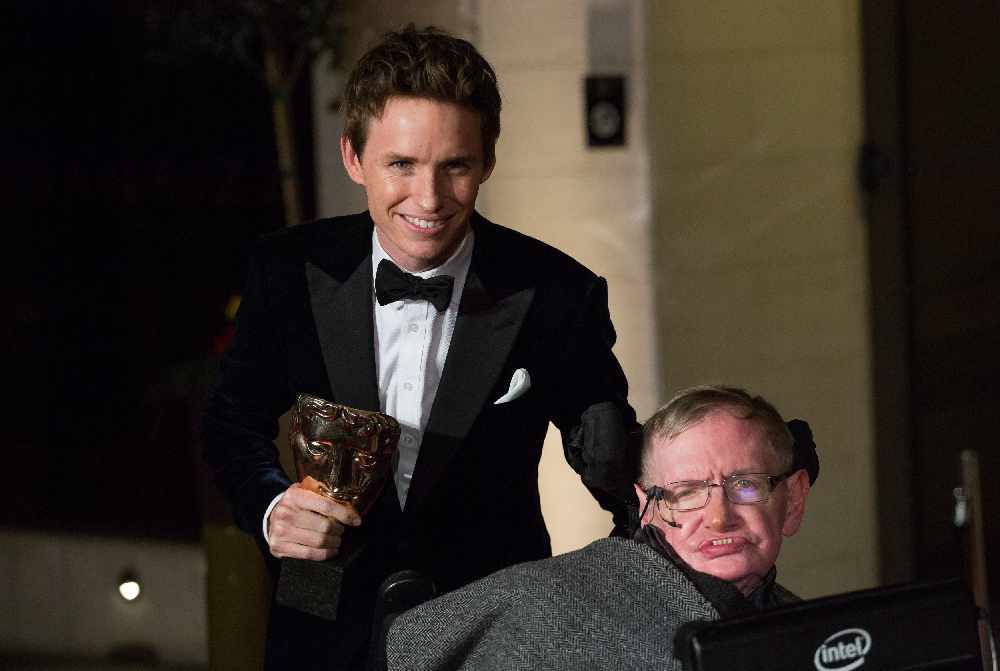 Photo credit: Daniel Leal-Olivas/PA Wire.
Hawking also performed cameos in the US comedy series The Big Bang Theory as well as The Simpsons and Star Trek.
But in between his screen appearances, his amazing mind tackled everything from the origins of the universe to the possibility of time travel and the mystery of the solar system's black holes.
Hawking once described belief in a God who intervenes in the universe "to make sure the good guys win or get rewarded in the next life" as wishful thinking.
"But one can't help asking the question: Why does the universe exist?" he said in 1991.
"I don't know an operational way to give the question or the answer, if there is one, a meaning. But it bothers me."