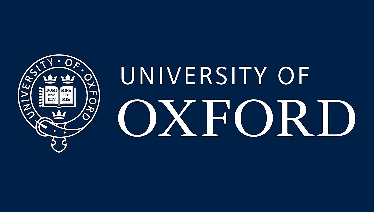 The largest employer in Oxfordshire will also trial in the furlough scheme in some departments.
The lockdown has apparently already led to significant loss of income which are likely to continue into 2021.
The university says they will roll out the recruitment freeze for the next 12 months and will redeploy current staff between posts.
It will also pilot the government's furlough scheme for staff in six university departments and the scheme could also be rolled out across the institution.
An investigation by the Guardian in May 2018 found that the institution and it's colleges have a combined wealth of £9.1 billion.
The Uni employs 15,000 people and hope that the proposals will secure the future of staff and students as well as maintain their high standard of research and teaching.
The announcement comes as the Imperial College London announced plans to limit recruitment and furlough staff.
Professor Anne Trefethen, Oxford's pro-vice-chancellor for people, said: "Our aim is to ensure Oxford emerges from this crisis as a stronger institution, and these measures will help reduce the financial impact of the lockdown.
"We believe the changes are the best way to support staff through the current situation and to sustain the excellence of our teaching and vitally-needed research."
Jo Grady, general secretary of the University and College Union (UCU), said: "If universities are in a position that they absolutely need to furlough staff, then they should be making up the 20% shortfall and protecting staff on casual contracts.
"It is not clear whether an institution of the size and strength of Oxford does need to furlough staff, especially while protecting the salaries of its highest paid