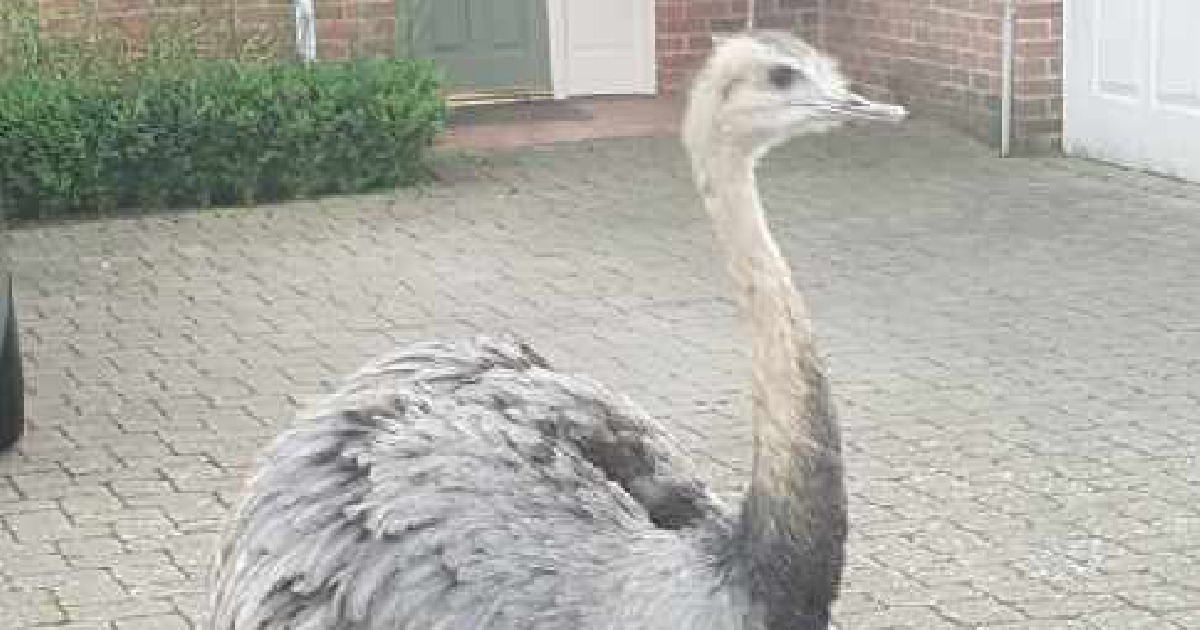 PIC: @TVPRP
The bird 'gave it the legs' when officers approached it.
The on-the-run Emu was spotted in Sonning Common yesterday afternoon.
Police called it their very 'own take on #HotFuzz', saying the bird had been causing a few road issues.
@TVPRP also posted that the 'offender' - who was still at large - was last seen 'across the fields.'
On Twitter, Mark Anthony described it as 'the most surreal experience' after the Emu bounded towards him in Shiplake Bottom.
The owners are aware that the bird has escaped and are also trying to locate it.
Thames Valley Police is urging people not try and catch it as it is 'very powerful.'
We were the ones that called the police! He bounded towards us as we drove up Shiplake Bottom! Definitely the most surreal experience in a while! pic.twitter.com/Unotl6w1GQ

— Mark Anthony (@mark4cleopatra) January 13, 2019
It's not the first time police have put out an appeal about a runaway Emu in Oxfordshire.
In 2015, officers tweeted a mugshot of one that had escaped from the Wheatley area.
It was later found safe and well.