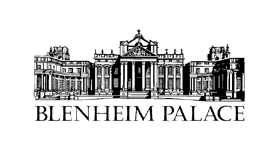 A new report revealed the number of people visiting the palace has fallen by 62% in the last year.
A new economic report by Oxford Brookes Business School, suggests the impact of lockdown on Blenheim over the past 12 months.
The report highlights the devastating effect the pandemic has had both on the Palace and the local economy.
Visitors to Blenheim Palace were down by 62% compared the previous 12-month period and money spent in the surrounding area by people visiting the UNESCO Word Heritage Site also fell by £26m.
Despite the losses, Blenheim's Chief Executive Dominic Hare remains cautiously optimistic about the future and the wider estate's ability to recover over the coming years and reports a slow but steady return to pre-pandemic levels.
"For our part, we re-opened our businesses at each point as quickly as we could; even trading at a loss we were determined to bring visitors back to the area because of the benefit to others," he said.
"We have continued to invest into property, especially affordable homes – our ground breaking partnership with West Oxfordshire District Council to deliver affordable homes is now getting national recognition
"We have added new exhibitions, extended outdoor catering and ran our largest ever marketing campaign across the spring and early summer to ensure that we stimulated as much business as possible for the local area and we remain committed to this.
"Autumn programming included a new evening Halloween trail so that we could continue to draw an audience even in the shoulder season. We have also taken on a record number of apprentices, seeking to ensure that local young people get the very best opportunities regardless of the state of the economy.
"The challenge of driving up our contribution to hit our 2026 target of £240m seems extreme given the fall in the last year but we are determined to invest for the long term to ensure that West Oxfordshire in particular remains a flourishing area, full of opportunity for its people and businesses," he added.
The reduction in visitor numbers was in sharp contrast to other areas of the estate's businesses; principally investment in property construction which actually rose to approximately £18.2m, an increase of 188 per cent.
Whilst charitable contributions were down in 2020-21, Blenheim still made an overall contribution of £398,677 including £41,266 of direct charity contributions to charities such as Archway/Starlight, Macmillan, Fireworks to OYPA, Oxford Playhouse and SeeSaw.
Other organisations receiving funding were; Combe Hub, Freeland Allotments, Harvest at Home, Stonesfield School, Woodstock Bowls Club, St Peter's School, Stonesfield Scouts, Hanborough Manor Preschool, Pink Sky Yoga and Combe Primary School.
A further £295,666 was raised from charitable events such as Salon Privé for Rainbow Trust Children's Charity, the Hall Triathlon, the SeeSaw Sunrise Walk, Standing with Giants (Royal British Legion) and Triathlon Weekend Warriors.
"During lockdown we also supported various charities by opening the Palace kitchens for meal preparation and deliveries, through funding and resourcing the Help Hub, a new local charity, and loaning out the Blenheim vehicles," said Dom.