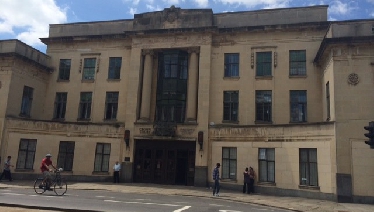 He said he had coronavirus.
Thomas Butler, from Farnborough Road, Mollington, was arrested on Saturday (29/03) after coughing at an officer and claiming he had COVID-19.
The 27-year-old was charged with one count of assaulting an emergency worker and one count of theft from a dwelling - which happened nearly four months ago in Banbury.
Butler, and another man, talked their way in to an elderly woman's home on the pretence of selling her some animals on 7 January.
Whilst inside, one man distracted the 77-year-old victim and the other stole some of her belongings - like her bank card. It was later used fraudulently.
Yesterday, Butler was jailed for a total of 18 weeks after pleading guilty to both charged at Oxford Magistrates' Court.
Investigating officer for the assault, PC Reece Millar based at Banbury police station, said: "I am very pleased to get such swift justice at this time and I am very glad he has been given a custodial sentence.
"The sentence does show the severity of what Butler did."
Investigating officer for the theft, PC Sean Allwood based at Banbury police station, said: "After this amount of time, it is always nice to bring offenders to justice.
"The victim in this case was elderly and vulnerable. Butler took advantage of that. I hope she now gets some closure, which she deserves."
Henry Butler, aged 27, of no fixed abode, was previously sentenced on 29 January 2020 at Oxford Magistrates Court for fraud by false representation and was given a 24 week suspended sentence for two years.