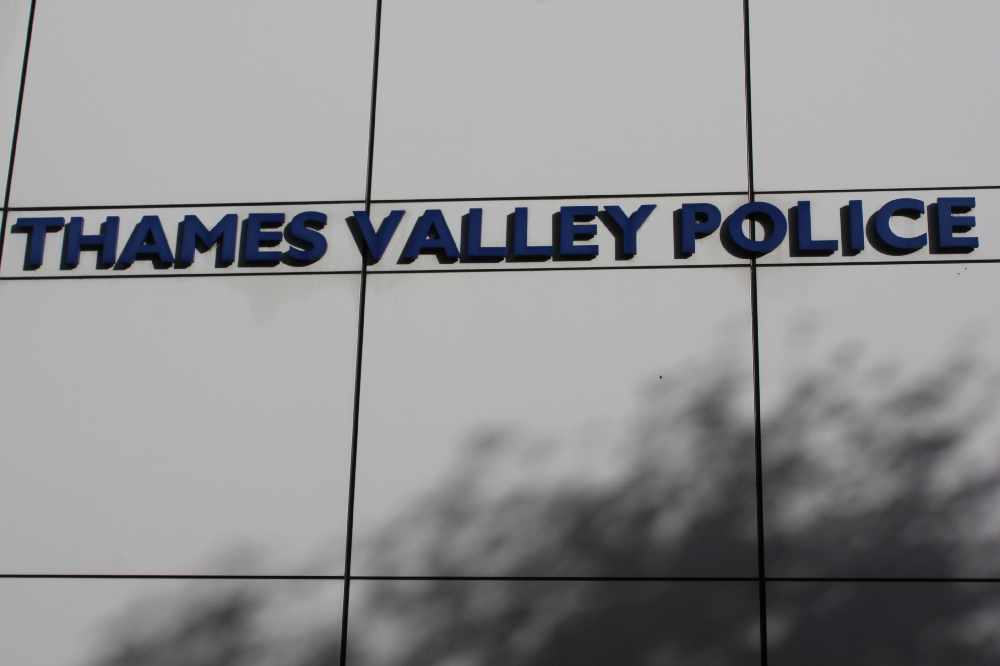 Offenders used a 4x4 to pull the cash machine from the store in Grove.
Police say they're keeping an open mind as to whether the incident is linked to separate raids on Co-op's in Headington and Charlbury, earlier this month.
At around 11.50pm on Tuesday (9/1) the Co-op in Saville Way was targeted.
Offenders attached a cash machine inside the shop to a 4x4 and used it to steal the ATM.
They fled the scene in the grey or silver 4x4, heading towards Wantage.
Investigating officer Detective Constable Charles Boshell, from the Investigation Hub based at Abingdon police station, said: "Detectives are investigating this burglary and are carrying out a number of enquiries to identify and locate the offenders.
"I would like to speak to anyone who saw this offence taking place, or saw anything suspicious in the area at around the time of the burglary, who have not already spoken to officers.
"I would particularly like to hear from anyone who saw a grey or silver 4x4 style vehicle plus any other vehicles with which it may have been travelling in convoy, between 11.45pm Tuesday and shortly after midnight today.
"At this stage we are keeping an open mind and are looking in to lines of enquiry about whether this burglary is linked to any other similar offences in the area recently."
Co-op stores in Headington and Charlbury were also targeted in separate burglaries earlier this month.
In Enstone Road on the 2nd of Januray, offenders made a failed attempt to steal the ATM after forcing the front door.
The following day, cigarettes were taken from a Co-op store on the London Road in the early hours.
Police said the offenders were wearing scarves covering their faces.