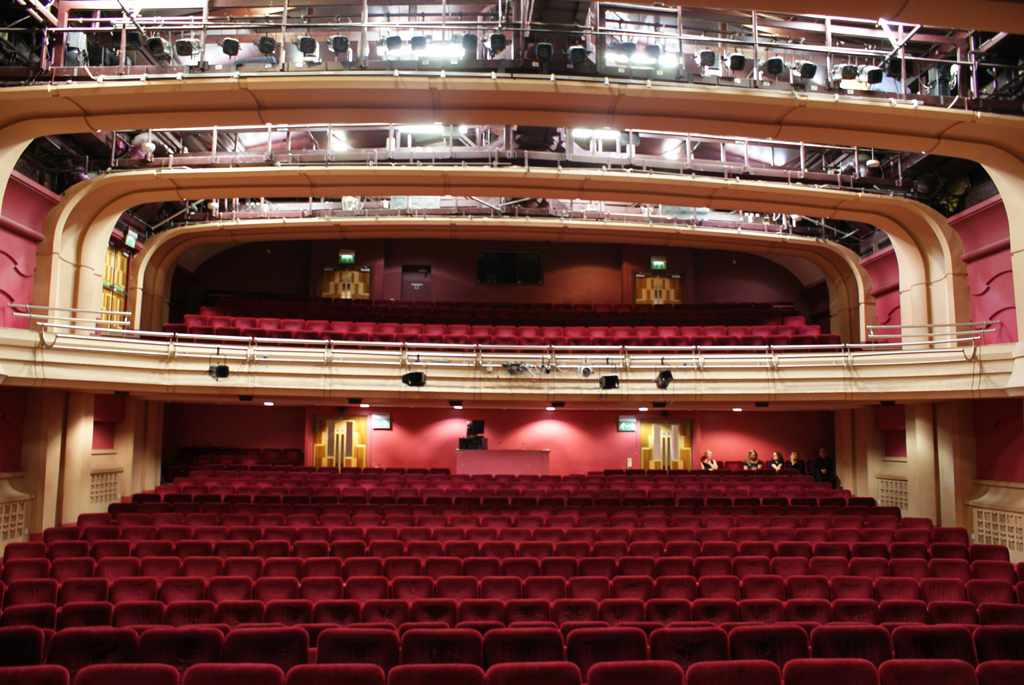 Theatres, museums and cultural organisations are getting a financial boost, a bid to ensure their survival.
Around 1,385 arts institutions in England - some of which are still closed - will share £257 million from the Government.
It's the biggest tranche of money awarded so far during the coronavirus pandemic.
Among them, 15 of Oxfordshire's venues are receiving between £50,000 and £458,026.
The biggest sum is going to the Oxford Playhouse, which described the cash as 'a lifeline' which 'shores up the survival' of the theatre.
Vans for Bands in Oxford says its £177,000 grant will help it 'get through the next six months of live music not being able to take place.'
The Story Museum and The Bullingdon in Oxford - and Chipping Norton Theatre - have also been picked to get some of the money.
Ed Vaizey, former Culture Minister and Oxfordshire MP who is now a member of the House of Lords, welcomed the news:
Organisations applied for grants under £1 million and the money is being distributed by the Department for Digital, Culture, Media and Sport.
A full list of those benefiting from the Culture Recovery Fund is available HERE.
We're over the moon announce that we're being supported via the #CultureRecoveryFund so that we can continue to be #HereForCulture. Thank you! @DCMS @hmtreasury @ace_national @AnnelieseDodds pic.twitter.com/U5hcoQN2jU

— Old Fire Station, Oxford (@ArtsatOFS) October 12, 2020
We are over the moon to have received funding from the government's #CultureRecoveryFund today, ensuring Modern Art Oxford continues to be here for you all, long into the future. Thank you @DCMS @hmtreasury @ace_national @AnnelieseDodds #HereForCulture 🙌 pic.twitter.com/0WAaK0nmj0

— Modern Art Oxford (@mao_gallery) October 12, 2020
Arts Council England says the funding will 'boost iconic organisations and venues known around the world, such as the London Symphony Orchestra, the Bristol Old Vic Theatre and Liverpool's Cavern Club, as well as hundreds of smaller organisations at the heart of communities across the country.'
Culture Secretary Oliver Dowden said: "The government is here for culture and we have worked around the clock to get this funding to arts organisations. It will give many of our wonderful theatres, museums, art groups and cultural venues a helping hand to get them back on their feet.
"This money will get to work right across the country to save these places and protect jobs and hundreds of millions pounds is on the way for cultural organisations of all sizes that still need our help."
Further funding for the arts sector is due to be announced in the coming days and weeks.