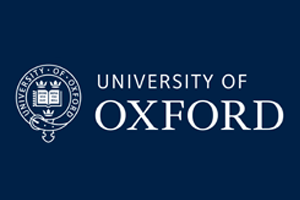 The city's two universities are working closely with the NHS and the local government.
The University of Oxford and Oxford Brookes are working with Oxford City, and Oxfordshire County Council as well as the NHS ahead of the new academic year to bring in new Covid-19 protection measures.
Testing capacity will be boosted with the University of Oxford providing its own service. Brookes will work with the County Council to establish on-site testing for staff and students as well as the community.
Large-scale lectures will go online at both universities with only small scale and individual teaching taking place on campuses. Extensive risk assessments have been carried out in line with the latest guidance.
Ansaf Azhar, Director of Public Health at Oxfordshire County Council spoke to Jack FM's Senior Journalist Emma Kirwan:
Councillor Susan Brown, Leader of Oxford City Council, said: "Students are a vital part of our city's life and our economy, and I would like to warmly welcome them back to Oxford.
"Our two universities have put in place measures to minimise the risk from the virus to students, university staff and the wider Oxford population. We all, students and permanent residents, need to abide by the health guidelines to keep Oxford's communities safe.
"Oxford is a beautiful city and we are proud that each year we get to welcome students from around the world who will call Oxford their new home. I would encourage students arriving in our city to help protect their new community and themselves, by following the guidance around stopping the spread of COVID-19."
Professor Alistair Fitt, Vice-Chancellor of Oxford Brookes University said: "The safety of the community is paramount in our preparations for the new academic year.
"Over the summer we have been working tirelessly to put in place a large number of precautions, in line with government and public health advice, to ensure the safe return of our staff and students. This includes a University test and trace system, enhanced cleaning, social distancing measures and a Covid testing facility at our Headington Campus."
John Kirk, Academic Registrar at Oxford Brookes, told Emma that students are really important to Oxford:
Later this month an online event, organised by the City Council, will take place so that residents can hear from both unis, the city and county councils as well as the Thames Valley Police.