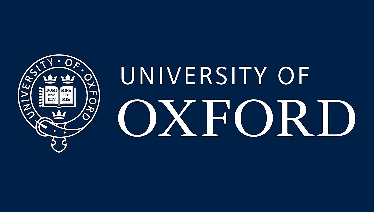 They will be carried out in December.
Thousands of applicants would normally attend the prestigious institution for face-to-face interviews over a two-week period ahead of Christmas - with many staying overnight.
But this year Oxford has decided to move all the admissions interviews for places for 2021-22 online.
Online interviews are already used with applicants who have difficulties travelling to Oxford, but most candidates would normally have at least two interviews, depending on their chosen subject of study, and they would stay in Oxford's colleges for the duration of their subject interviews.
Interviews are "a key part of forming a nuanced understanding of a student's potential to flourish at Oxford", the institution said.
A University of Oxford spokesman said: "Oxford interviews usually bring around 10,000 applicants from around the world to Oxford during a two-week period in December.
"It is in light of the ongoing concerns with the global Covid-19 pandemic and our priority to protect the wellbeing of our applicants, students, staff and the wider community, that we have taken the decision to move to online admissions interviews in December 2020."
He added: "We are mindful though that extra support might be needed for some students and are working hard to put this in place, but we are confident that this move will allow us to continue to recruit talented students from all backgrounds."
The university said further information on how the online interviews will work will be released shortly.
Cambridge University also usually arranges in-person interviews in December for the majority of applicants.
But a spokesman said: "In order to minimise Covid-related risks to our applicants, students and staff in the coming undergraduate admissions round, we are making plans to interview applicants this year without requiring them to travel to Cambridge in December.
"We will release further details about alternative arrangements as soon as we can."
Oxford is hosting a virtual open day today.