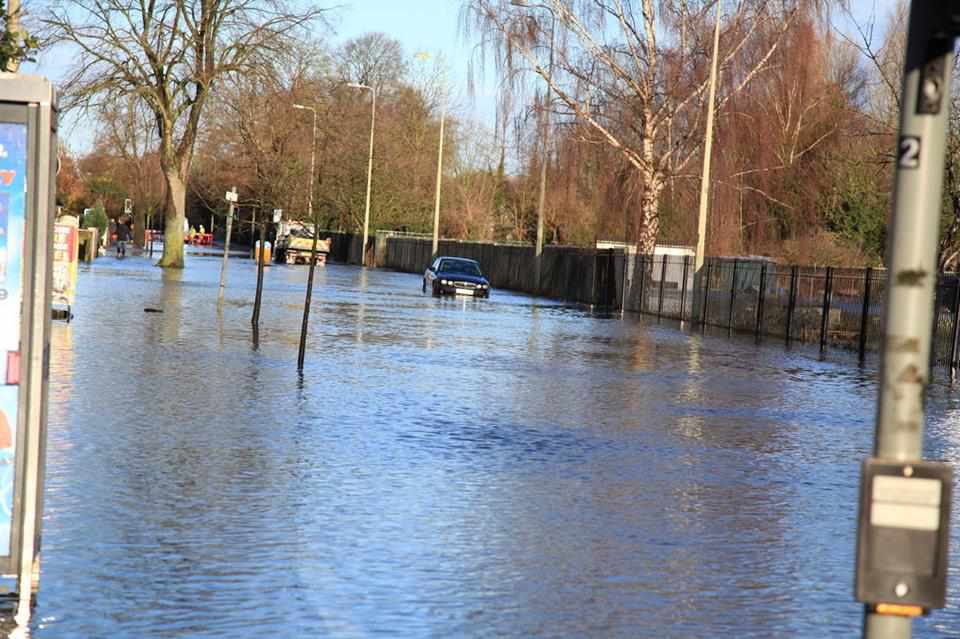 They found emissions increased the risk of the once-a-century wet January by 43%.
Oxford University researchers looked at things like rainfall, river flow, inundation, and properties at risk during the 2013/14 floods. They affected area's like Devon, Somerset and the Thames Valley.
The study found anthropogenic greenhouse gas emissions increase the risk of wet winters by almost half.
The Oxford experts are warning that as temperatures continue to rise, previously exceptional weather events will become even more frequent.
They say the increase in extreme rainfall was the result of two factors associated with global warming: an increase in the water-holding capacity of the atmosphere and more January days with westerly air flow.
Lead author Dr Nathalie Schaller of Oxford University's Department of Physics said: 'We found that extreme rainfall, as seen in January 2014, is more likely to occur in a changing climate.
'This is because not only does the higher water-holding capacity lead to increased rainfall, but climate change makes the atmosphere more favourable to low-pressure systems bringing rain from the Atlantic across southern England.'
The research made use of the weather@home citizen-science project, part of Oxford's climateprediction.net climate modelling experiment, to model possible weather for January 2014 in both the current climate and one in which there was no human influence on the atmosphere.
Researchers analysed more than 100,000 simulations of possible rainfall in the UK run by citizens from all over the world.
Hydrological modelling of the Thames river catchment also showed that the changes in atmospheric circulation and precipitation caused higher peak 30-day river flow, while flood risk mapping revealed a small increase in flood risk for properties in the Thames catchment area.
Co-author Dr Friederike Otto said: 'For the first time ever, this study doesn't stop at rainfall and river flow but attributes the change in risk from the meteorology down to the direct impact of flooded houses in the river catchment zones.'
Dr Alison Kay from the Centre for Ecology & Hydrology said: 'Our hydrological modelling suggests that the increased likelihood of extreme rainfall arising from man-made climate change gives a more modest increase in extreme flows in the River Thames.
'This highlights the importance of applying hydrological models in order to include the role of the landscape in transforming rainfall into river flows and floods.'
The paper 'Human influence on climate in the 2014 southern England winter floods and their impacts' is published in Nature Climate Change.