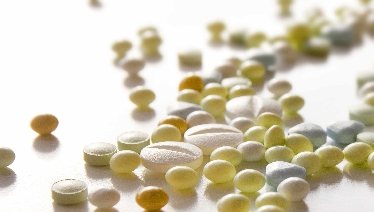 People aged 50-64 with a pre-existing illness are being recruited.
PRINCPLE could prevent people who are vulnerable to developing serious coronavirus symptoms.
Participants from across the country are being asked to take part and can be screened online.
More than 500 GP practices are recruiting people aged 50 and over with underlying health conditions, or those over 65 regardless of underlying health conditions, into the trial.
A team from Oxford University is testing pre-existing low-risk drugs for older patients in the community who show signs of the disease.
It aims to slow or halt the progression of the COVID-19 and prevent the need for hospital admission.
It's the first trial of COVID-19 treatments to take place in primary care.
The trial's Chief Investigator, Professor Chris Butler, from the Nuffield Department of Primary Care Health Sciences, said: "The PRINCIPLE trial platform is enabling us to rapidly evaluate potential treatments for COVID-19 in older people who are most at risk of serious complications from the illness.
"With enough people recruited, this trial will give us the vital information we need to understand whether existing drugs can help people recover sooner and at home, without needing to be admitted to hospital - a significant milestone in the course of this pandemic.
"As soon as we find that any one of the drugs in our trial is making a critical difference to people's health, we want it to be part of clinical practice as soon as it can be introduced."
An Oxford man who survived COVID-19 is encouraging people to take part in research into treating and understanding the virus.
Dr Tim Clayden spent his 60th birthday in the JR hospital with the virus last month and donated blood samples for two studies while being treated.
They're among 15 high priority COVID-19 studies being carried out by Oxford University Hospitals, the Trust which manages the John Radcliffe.
Here, Tim talks about the moment he was discharged and could see his wife of over 40-years again:
Dr Nick Thomas, a GP at the Windrush Medical Practice in Witney, said: "My own patients have been more than happy to sign up to the trial as they recognise the urgency of the situation and how the pandemic is affecting each and every one of us.
"Together we can help to find the best treatment for COVID-19 during the early stages of the illness, which is desperately needed to help keep people out of hospital."
In the first phase, PRINCIPLE is evaluating whether a seven-day course of hydroxychloroquine, a well-known drug used for acute malaria and certain types of arthritis, can reduce the severity of symptoms in vulnerable groups and help avoid hospital admission.
The antibiotic azithromycin will soon be added to the trial.
Chief medical officer Professor Chris Whitty said: "The Government is working with researchers to find proven, effective treatments for Covid-19.
"This Principle trial is a vital part of this research effort and it's being scaled up by GP surgeries across the country.
"I would urge anyone who is contacted to take part in this trial to do so and contribute to helping our world-class scientists find a treatment that will save lives."