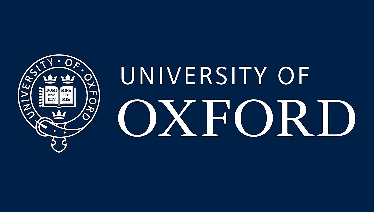 They are collaborating with Public Health England in a bid to speed up diagnosis of the disease.
TB kills around 1.5 million people each year, infecting over 10 million.
Now, a £5.5 millIon study called CRyPTIC will look at potential alternatives treatments for multidrug-resistant tuberculosis.
Officials working on the study say they want to 'eliminate tuberculosis as a public health problem by 2035.''
The Oxford University and PHE team will also investigate the use of artificial intelligence, to predict drug resistance.
TB is one of the leading causes of death worldwide. Almost half a million people each year develop multidrug-resistant TB (MDR-TB), which defies common TB treatments.
Experts say time consuming tests must be run to determine whether a patient has MDR-TB, and if so, which drugs will work or fail. They say this 'delays diagnosis and creates uncertainty about the best drugs to prescribe to individual patients.'
A potential alternative to help with faster identification of drug-resistant TB is to use whole genome sequencing (WGS) to determine the genetic code of the TB bacterium. This genetic code can be compared against a library of other TB bacteria with known drug-resistance.
Professor Derrick Crook leads Oxford's Modernising Medical Microbiology team. He said: 'We have carried out a range of studies using thousands of clinical samples, that show WGS could work for diagnosing drug-resistant TB, ranging from pure research to the practicalities of implementing tests in a public health laboratory. The key is that you need to know which genetic mutations cause drug resistance - it turns out there are a host of rare mutations which are the culprits, and so we have assembled a consortium to collect a large number samples from across the world, and both measure their drug resistance and decode their genomes.'
The Oxford team aims to build a library of TB genes on an open-access database, with samples from across Africa, Asia, Europe and the Americas.
Ana Gibertoni Cruz, a Clinical Research Fellow working on the project said: 'Faster results will mean not just faster treatment, but the right treatment, potentially saving lives and avoiding further transmission.'
The study is being announced on World TB day (24 March) and is expected to take 5 years, funded through grants from the Bill & Melinda Gates Foundation and the Wellcome Trust and MRC Newton Fund.