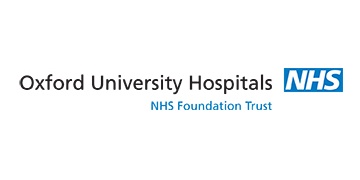 Philomina Cherian, a Staff Nurse on the Acute Assessment Unit at the John Radcliffe, passed away last night due to Covid-19.
Oxford University Hospitals said: "She was a popular and hugely valued member of our OUH nursing family who will be sorely missed by her colleagues as well as by her family and friends."
Philomina was orginally from Kerala in India has worked at OUH for many years.
Sam Foster, Chief Nursing Officer, says: "I wanted to express that at this very sad time our thoughts are with the family of Philomina, as well as with her friends and colleagues throughout the Trust.
"She was an incredibly caring friend and colleague who will be terribly missed by us all. Many of you will have known her and worked closely with her and I ask you to remember how she wonderfully cared for her patients and her colleagues, acting as an exemplar nurse to all who met her.
"Philomina was cared for with the utmost love, care and attention and we would like to thank all staff who were involved in her care."
In a personal message to all staff, Dr Bruno Holthof and Professor Sir Jonathan Montgomery said: "This tragic loss of a member of the OUH family affects us all. Everyone on our team is precious to us. We are very sorry to have to let you know such sad news today.