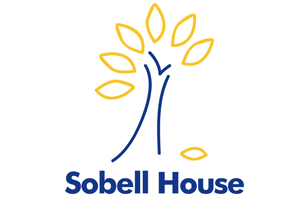 Sobell House has launched a recruitment drive for end of life care.
The Headington-based hospice looks after residents across Oxfordshire who're affected by life-limiting illness.
It says that 'the entire health care system has been affected by the shortage of nursing staff across the country' resulting in it having to temporarily close six beds.
The worldwide need for palliative care is expected to grow by 40% by 2040, according to the charity.
It is now calling for registered nurses to join its team.
Rochelle Lay, Ward Sister at Sobell House, who is leading the campaign said: "As Sobell House continues to expand its outreach across the hospitals and the community, the need for additional nurses will also become greater so this campaign, as well as tackling the immediate staff shortage, will also help put in place a solid base for the future with potential career development opportunities.

"End of life care doesn't just mean cancer. It also means care for those living with other life limiting illnesses such as end stage renal, respiratory, cardiac or liver failure. With an ageing population, there are increasingly more people who will benefit from palliative care and we need to ensure there is a sufficient number of specialist staff who can provide that level of complex care for those people, when they need it."

Nurses at Sobell House look after patients in the Day Centre, on the ward, in their home and in local hospitals.

The recruitment drive is looking for registered nurses, newly qualified; experienced and looking for their next role or those returning to practice following a break.
Staff Nurse, Elizabeth Mortimore joined Sobell House in January 2018 after leaving her career in Graphic Design and starting a new path into nursing.
She says: "The care delivered at Sobell House is unified by excellence. You are surrounded by people all passionate about the same thing - giving the best quality of care to patients approaching the end of their lives."

"We not only support the patient, but offer care to their families and friends, in a collaborative effort from our multi-disciplinary team.

"Each shift I look after four patients. The care needs will then vary depending on how far a patient's disease has progressed. We offer holistic nursing, caring for the physical emotional, spiritual and psychological needs."
Click here for more information on the nurse vacancies or to apply.