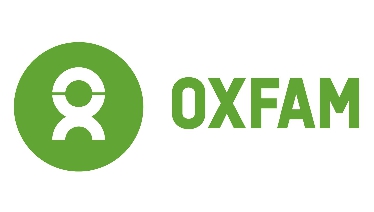 More than 1,000 experts have signed a letter, organised by Oxfam.
The letter, supported by Doctors' Association UK, requests that the G20 cancels all debt repayments for developing countries totalling £73 billion from this month until the end of 2022.
More than 1,000 health professionals from 66 countries have signed it, most notably including Trisha Greenhalgh - a Professor of Primary Care Health Sciences at Oxford University - and Oxford Palliative Care Dr Rachel Clarke.
The current G20 Debt Service Suspension Initiative (DSSI) postpones part of debt payments until mid-2021.
The signatories of the letter say that many poorer countries, which have been hit hard by the coronavirus crisis, are spending more on repaying debt than on their health services.
Oxfam says even before Covid-19 hit, there was a shortage of 17.4 million health workers worldwide, mostly in low- and lower-middle income countries.
Analysis by the Oxford-based charity has shown that debt cancellation for this year alone could provide three years' worth of salaries for:
The 14,000 extra nurses needed in Malawi, currently with only a quarter of the nurses it requires
The 24,500 extra doctors needed in Ghana, currently with less than one fifth of the doctors it requires
The 47,468 extra nurses needed in Democratic Republic of Congo, currently with less than half the number of nurses it require
Dr Nisreen Alwan, epidemiologist and associate professor in public health, who has signed the letter, said: "The Covid-19 pandemic has brought countries around the world to the brink of an extreme health and economic crisis, the effects of which will be felt for decades to come.
"It has starkly exposed the widespread failure to invest in strong and universal public health systems.
"As a result, millions of lives are at risk and health inequalities are dramatically widening".
Dr Amir Khan, an NHS doctor, author and broadcaster, said: "Everyone has the right to free, quality healthcare but it's poor countries who have the biggest gaps in their health workforce.
"If debt is cancelled, countries would be able to invest more in their hospitals and health workers and the world's poorest people would be better protected."
So pleased to be a signatory on this. Thanks @Oxfam for this hugely important humanitarian initiative👇 https://t.co/2SV7jdWIa8

— Rachel Clarke (@doctor_oxford) November 12, 2020