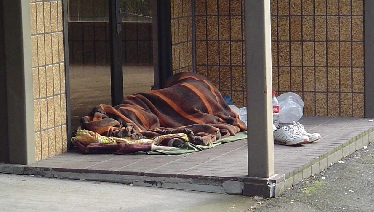 The local authority says they're aiming to find rooms for up to 100 people.
With the UK now in lockdown the Oxford City Council, the Police, Turning Point and other support services are working to keep the homeless safe during the coronavirus outbreak.
The council is working on the assumption that they may not be able to provide communal living spaces, which are currently available in projects like Floyds Row, and are now urgently identifying and securing more suitable self-contained accommodation for homeless people.
The Government has given them £32,000 in funding to help provide a place for local homeless people to self-isolate.
They say they'll need up to 100 hotel, or self-contained rooms, to accommodate everyone currently sleeping on the streets or in the city's communal shelter spaces. So far, they have secured 21 hotel rooms and are in hoping to secure nearly 60 more soon.
Councillor Linda Smith, deputy leader and cabinet member for leisure and housing said "Nobody should have to sleep rough in Oxford and we're working with outreach, supported housing and day services to protect vulnerable people on our streets and in supported housing from the coronavirus. We're urgently looking for suitable self-contained accommodation to do this and I would ask hotels and organisations who can help to contact our rough sleeping and single homelessness team on 01865 249811."