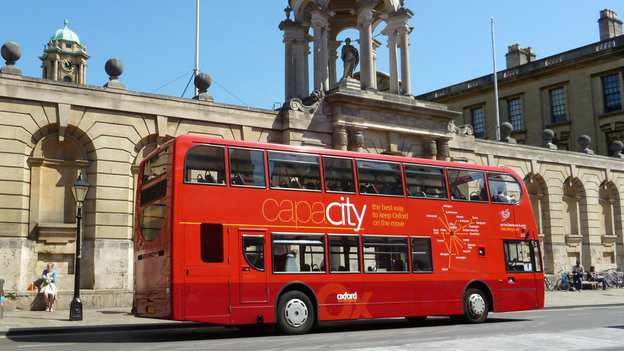 Managers say weekend service patterns are "likely" to replace regular routes for the time being.
Oxford Bus Company is making alterations to its timetables in light of covid-19.
These will come into effect on Monday 23 March.
Bosses say they will be trying to keep peak services running where possible, to support people getting to school, work, supermarkets and hospital.
But, for most routes, a Sunday service is likely to operate instead.
The company's said on its website: "Public Health England has advised that public transport is the same as any other public space, and the current Government advice is that people are able to continue to use public transport if required.
"While schools remain open, we continue to provide bus services and we will monitor the situation constantly."
OBC says it is cleaning its buses extensively, and has the health and wellbeing of passengers at the top of its list.
The revised timetables are likely to be as follows:
city2 / Stagecoach 2 - up to every 10 mins

city3 / Stagecoach 3 - up to every 15 mins

city3A - normal Monday to Friday service

city4 - up to every 15 mins with hourly service to Abingdon

city5 / Stagecoach 1 - up to every 7-8 mins

city6 - up to every 20 mins

city8 / Stagecoach 8 - up to every 10 mins

city9 / Stagecoach 9 - normal Monday to Friday service

cityX3 - no service

cityX13 - up to every 15 mins between Abingdon and JR Hospital

city35 - up to every 30 mins (city35A/B will continue operating as long as schools remain open)

city250 - normal Saturday service

park&ride300 - up to every 12 mins

park&ride400 - up to every 15 mins

park&ride500 - up to every 30 mins between Oxford and Woodstock

the airline - hourly service to Heathrow and hourly service to Gatwick via Heathrow, providing half-hourly service to Heathrow Airport

BROOKESbusU1 - normal semester timetable

BROOKESbusU5 - normal semester timetable