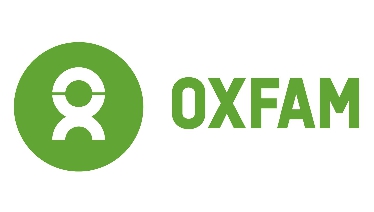 The Oxford-based charity says any donated goods will be isolated for 72 hours before they're put on sale.
Oxfam has 595 high street shops in the UK.
The first stage will involve a number of shops in England, with as many shops as possible open for business by the end of July.
Oxfam says shops in Scotland and Wales remain closed at this stage, and the staggered approach will 'enable shop teams to follow government advice and take steps to create a safe environment in store.'
Efforts are underway to ensure there's space for social distancing, and that staff and volunteers have the personal protective equipment they need.
The charity says all surfaces, doors and equipment will be regularly cleaned.
It's also appealing for volunteers to help shops get back to business over the summer.
Each shop typically relies on a team of 30 dedicated volunteers and one or two staff, with more than 20,000 volunteers required in total.
While shops are closed people are invited to register their interest online.
Danny Sriskandarajah, Oxfam GB chief executive, said: "Our shops are a much loved part of their communities and, at this difficult time, we can't wait to reopen our doors and reconnect with our supporters and shoppers. Our shop staff and volunteers are working hard to make sure we can welcome the public back into Oxfam stores safely."
"I know that many of us have been busy decluttering under lockdown and we're really excited about receiving any donations. We're now appealing for volunteers to help us turn these potential treasures into vital funds for life-saving work.
"By donating to, shopping in or volunteering with Oxfam, people will be helping us to respond to Covid-19 around the world, providing vital support such as hand washing facilities, clean water, toilets and soap in the most vulnerable communities."
The exact list of shops to reopen on 15th has not yet been finalised, but the Oxfam Online Shop is already back up.
Oxfam's donation banks remain closed and the charity is working on ways to reopen them as soon as possible.
Last year Oxfam shops raised £17.4m after costs for its work fighting poverty and helping people survive humanitarian emergencies.