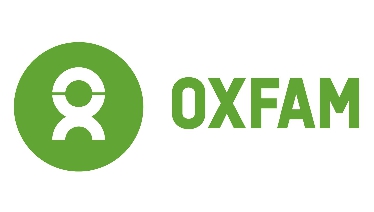 The Oxford-based charity says a one-off levy could pay for everyone on the planet to have the jab.
An emergency 99% levy on the wealth gains of the ultra rich, could pay for the whole world to be vaccinated against Covid-19, according to a new report by Oxfam.
It says a tax on billionaires who profited from the pandemic could also provide a £14,000 cash grant to all unemployed workers.
That would raise £4 trillion and still leave the world's billionaires £40 billion richer than before the virus struck, Oxfam said.
They have a collective net worth of £9.7 trillion - up from £6 trillion at the beginning of the pandemic, a gain of nearly 69%.
Max Lawson, Oxfam International's Global Inequality Policy Lead, said: 'Billionaire Jeff Bezos could personally pay for enough vaccines for the whole world, yet he would rather spend his wealth on a thrill ride to space.
'Covid-19 is turning the gap between rich and poor into an unbridgeable chasm.
'The obscene levels of wealth gained from the pandemic by a handful of mega rich individuals should immediately be taxed at 99% - enough to fully vaccinate everyone on Earth and help millions of workers who lost their jobs due to Covid-19.
'Only with this kind of radical and progressive policy making will we be able to fight inequality and end poverty.'
Amazon's Jeff Bezos' wealth increased by £57.3 billion during the pandemic.
The Fight Inequality Alliance and the Institute for Policy Studies and the Patriotic Millionaires is also involved in the new analysis.
It says Governments across the world are massively under-taxing the wealthiest individuals and big corporations, 'undermining the fight against CovidD-19 and poverty and inequality.'
Less than 1% of people in low-income countries have received a vaccine, while the profits made by Big Pharma has seen the CEOs of Moderna and BioNTech become billionaires.
325 new billionaires have joined the Forbes Billionaire Club since March 2020.
Gary Stevenson, inequality economist, former trader and member of Patriotic Millionaires UK said: 'The super-rich have made enormous fortunes during this crisis, just like in 2008. We know what will happen if we do nothing about this, in the UK we are already seeing huge increases in inequality and huge rises in house prices while wages stay in a slump.
'It's time for the very wealthiest to pay their fair share to help society recover from this global crisis. Philanthropy isn't the answer, it can't be optional. A wealth tax is the solution.'