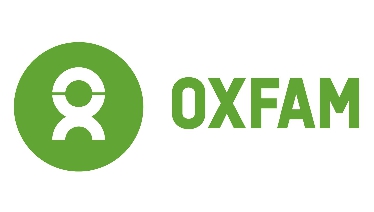 The Oxford-based charity says urgent action's needed to support developing countries.
Oxfam is urging world leaders to agree an economic rescue package at next week's World Bank and G20 meetings, to stop half a billion more people being pushed into poverty because of the pandemic.
The charity reckons a $2.5 trillion fund is needed to keep poor countries and communities afloat.
Its new report - Dignity Not Destitution - is warning up to 8% more of the global population could be forced into poverty, as governments shut down their economies to manage the spread of the virus.
The Oxford-based charity also says the crisis could set back the fight against poverty by a decade.
Over half the global population could be living in poverty in the aftermath of the pandemic, Oxfam warned.
Danny Sriskandarajah, Oxfam GB Chief Executive said "Right now, many people up and down the country will be feeling very anxious about money and bills. Those who have the least are being hit the hardest, and this worrying new research shows that the pandemic could force half a billion more people around the world into poverty.
"For the billions of workers in poor countries who were already scraping by - pulling rickshaws, picking tea or sewing clothes - there are no safety nets such as sick pay or government assistance. As tourists stay home, orders are cancelled and factories closed, imagine how hard it is to feed and protect your family when your income has vanished overnight.
"Our world is facing a huge challenge, but we can get through it if we pull together. Next week's World Bank and G20 meetings are an important opportunity for world leaders to collaborate on a joint economic rescue package to protect the most vulnerable people. Immediate actions such as suspending debt repayments for developing countries would free up vital funds for healthcare and cash grants to those who have lost their income.
"The choices being made now could have profound implications for our collective future. We must build back better; permanently changing our economies to create a fairer, more sustainable world."
Oxfam says an economic rescue package would enable poor countries to provide cash grants to those who have lost their income and to support vulnerable, small businesses.
It would be paid for through a variety of measures including:
The immediate cancellation of US$1 trillion of developing country debt payments in 2020. Cancelling Ghana's external debt payments this year would enable the government to give a cash grant of $20 dollars a month to each of the country's 16 million children, disabled and elderly people for a period of six months. The country is currently spending 11 times more servicing debts than on its public health
The creation of at least US$1 trillion in new international reserves, known as Special Drawing Rights, to dramatically increase the funds available to countries. This would give the Ethiopian government access to an additional $630 million - enough to increase their health spending by 4%