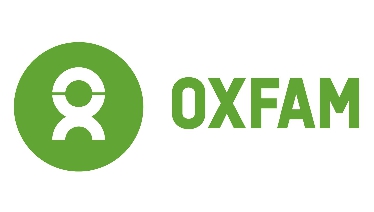 The Oxford-based charity has a 5-point plan to help less-economically developed nations.
It highlights Mali in West Africa - where it says there are just 3 ventilators for one-million people.
Oxfam says all treatments - including private healthcare - must be free of charge to help poorer countries beat the pandemic.
It's calling for immediate debt cancellation and aid to fund a Global Public Health Plan and Emergency Response.
It says the five-point plan (see below) would enable poor countries to take action to prevent the spread of the disease and build the capacity of health systems to care for those affected.
Oxfam said the pandemic has 'caused widespread suffering in rich countries, overwhelming some of the best healthcare systems in the world.'
But with the disease now spreading to many poor countries where high levels of poverty and inequality risk accelerating the disease, 'the public health challenges are even greater.'
Nearly 3 billion people across the developing world do not have access to clean water, millions more do not have access to adequate healthcare, according to the charity.
Jose Maria Vera, Oxfam International Interim Executive Director said "In Mali there are three ventilators for one million people. In Zambia, one doctor for 10,000 people.
"We know from Oxfam's experience of fighting Ebola that with rapid action, this disease can be stalled and its catastrophic impact stopped. But we must act now and on a scale never seen before.
"Without urgent, ambitious and historic action, we could easily see the biggest humanitarian crisis since World War Two."
Oxfam calculates that doubling the health spending of the 85 poorest countries, home to nearly half the world's population, would cost $159.5 billion dollars.
In Cox's Bazaar, Bangladesh where over 855,000 Rohingya are living in makeshift camps, Oxfam is already scaling up preventive measures like soap distribution and handwashing stations at communal facilities to help 70,000 refugees.
In Zaatari camp, Jordan – the largest Syrian refugee camp in the world – Oxfam has already started hygiene and hand washing awareness for 2,000 children and aims to reach 78,000 people with water, hygiene and sanitation.
The five-point plan calls for:
Huge investment in prevention. Public health promotion, community engagement, access for humanitarian workers and provision of clean water and sanitation, especially handwashing
10 million new paid and protected health workers. Together with urgent funding and equipment for local responders and humanitarians already on the ground
Healthcare must be free. All fees for health should be removed, and free testing and treatment delivered
Governments must requisition all private facilities. Governments must requisition all healthcare capacity in their countries, ensuring that all facilities, private and public are directed towards fighting this virus and meeting all other essential healthcare needs
Vaccines and treatments must be a global public good. Global agreement must be reached that vaccines and treatments, when ready, will be made rapidly available to everyone who needs it free of charge. The profits of pharmaceutical corporations cannot be put ahead of the future of humanity