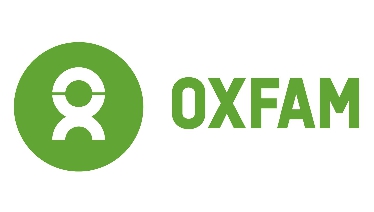 The Oxford-based charity is calling for guarantees that, when found, the vaccine will be patent-free.
G overnments and pharmaceutical companies should to guarantee that vaccines, tests and treatments will be equally distributed around the world.
The call from Oxfam to ensure the world's poorest have access to a vaccine, comes ahead of a virtual meeting of the World Health Assembly on Monday, which will be attended by health ministers from 194 countries.
Danny Sriskandarajah, Oxfam GB's chief executive, said: "This global health crisis is unlike any other we have witnessed and demands an unprecedented response.
"A vaccine is the only long-term solution for everyone, so there has to be a guarantee that, when found, it will be distributed fairly and free of charge to people according to need not auctioned off to the highest bidder.
"We need to develop and mass produce safe and effective vaccines, tests and treatments free of patents with a transparent and fair plan for how they will be distributed worldwide. Big pharma can afford to do this, the staggering fact is that providing a vaccine to 3.7 billion people could cost less than the profits they make in just four months."
It comes after an infectious disease specialist warned yesterday that countries were already trying to outbid each other for medical equipment like masks and ventilators.
David Heymann said that there would be issues with fair and equitable distribution of any future vaccine.
"We've seen that allies in many different ways are competing for the same masks or the same ventilators and offering to pay higher prices in order to get them, so it is a very difficult issue which needs to be resolves," he told a Chatham House briefing on Covid-19.
Professor David Salisbury, former director of the Department of Health's immunisation programme, added: "Unless we have a vaccine available in unbelievable quantities that could be administered extraordinarily quickly in all communities in the world, we will have gaps in our defences that this virus can continue to circulate amongst."