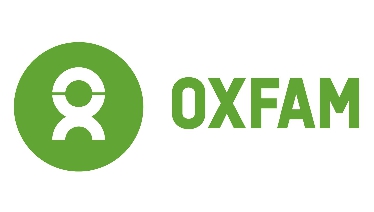 The charity - founded in Oxford - is adapting to financial impact of the coronavirus.
Oxfam is also having to lay off around 1,450 staff as a result, and says it's had to bring a reorganisation of its global operations forward because of the pandemic.
The charity currently operates in 66 countries and 20 affiliates. It will retain its physical presence in 48 countries, six of which it will explore as new independent affiliate members.
It plans to increase resources to some of these programs and refocus how each works, according to the different specific needs of local people.
Oxfam says it will phase out 18 of its country offices.
The changes in total will affect around 1450 out of nearly 5,000 program staff and 700 out of nearly 1900 partner organisations.
Oxfam says it will honour all existing commitments to partners and donors.
The international organisation began its ten-year strategic review in late 2018.
It says he changes will mean it can be more effective in working with partners and communities to tackle global poverty and inequality and help people to survive humanitarian crises.
Oxfam International Interim Executive Director Chema Vera said: "Looking strategically at where and how we operate is the essential first step in ensuring that Oxfam can continue to make the best possible contribution to fighting inequality to end poverty and injustice, and to influence for change as effectively as possible.
"We've been planning this for some time but we are now accelerating key decisions in light of the effects of the global pandemic.
"In some countries, Oxfam will have a deeper footprint as we focus our program resources and strengthen our local partnerships to maximize impact. In others we will focus more strongly on our humanitarian or influencing goals."
Chema Vera added that the charity had to 'make some very difficult choices' about where it will no longer have a physical presence.
He said: "We feel a deep sense of responsibility to the countries where offices will be closed and we will do everything we can to ensure the people we work with will be able to look to the future with confidence.
"This includes continuing work with partners and allies in countries where there will be no Oxfam office, to support social movements and influence governments and private sector for positive change."
Oxfam's finances have been seriously impacted by the coronavirus crisis, although the charity says its work helping the world's most vulnerable people is now more vital than ever.
Back in March, Oxfam furloughed about two-thirds of its UK workforce, including most shop staff.
"I would like to place on record my deepest thanks to our staff and the brilliant work they have achieved in helping the people and communities we work with improve their lives." Chema Vera said.