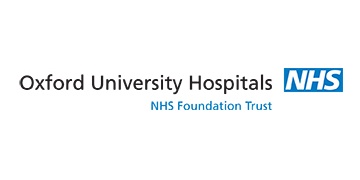 The wearable technology aims to "reduce the burden on nursing staff."
A team of experts in Oxford have been testing the concept of a virtual High-Dependency Unit, where high-risk patients on a ward are monitored using the new generation of sensors, for the past 18 months. In February, they found that the software could be adapted for use during the coronavrius pandemic.

The technology is now being used on the John Warin ward at the John Radcliffe Hospital and allows nursing staff to keep track of the condition of the patients from outside the isolation ward.
The sensors measure vital signs like pulse rate, respiratory rate and blood oxygen saturation and is linked to tablet computers and smart alerting algorithms via Bluetooth.
Prof Watkinson, a consultant in intensive care and acute medicine at Oxford University Hospitals, said: "For those COVID-19 patients who do not need to be ventilated, it is important for their recovery that they remain mobile, so the wearable technology is ideal.
"The aims of this approach are twofold: to reduce the burden on nursing staff, allowing them to perform vital-sign observations for high-risk patients at the same rate as for lower-risk patients, and to improve early detection when a patient's vital signs become abnormal."
The system went live with its first four ambulatory patients on Monday 23 March.
It's been developed by biomedical engineers and medical researchers; supported by the NIHR Oxford Biomedical Research Centre.
Sarah Vollam, a Critical Care Nurse Researcher, said: "The biomedical engineers have done an amazing job making the system user-friendly and intuitive, which is key to implementing new technology in a stressful environment.
"The nurses are very keen to use it to enhance not only their patients' safety but also their own, by limiting their exposure to the virus."