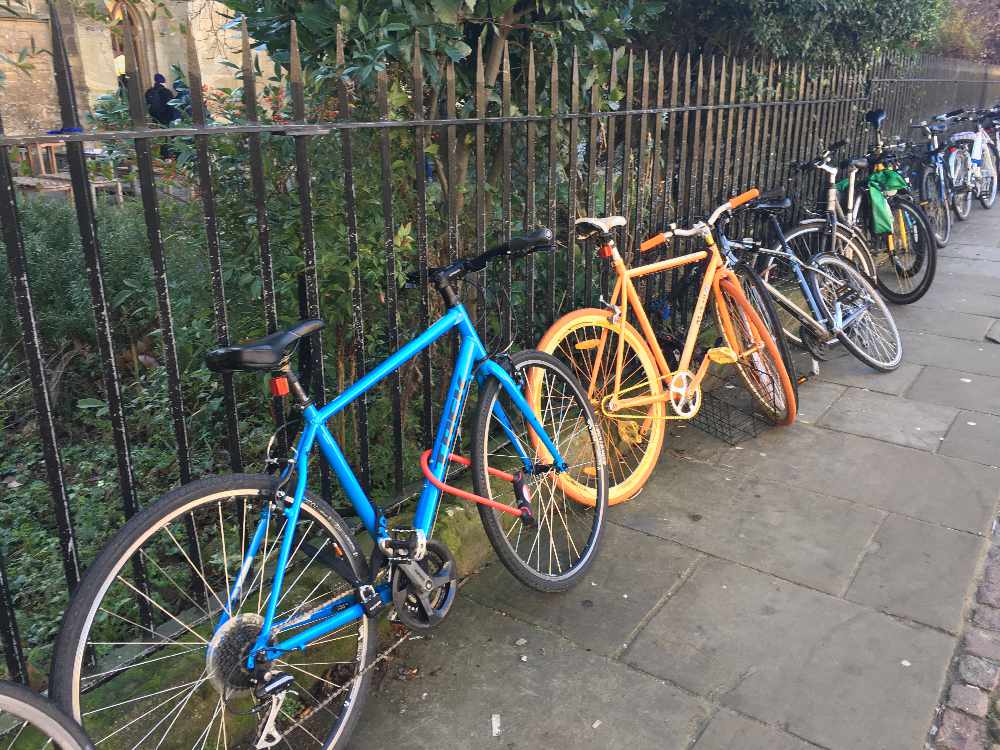 The proposal could cost £120 million and take up to 20 years to build.
The Oxfordshire Cycling Network says the bike route could bring in £112 million a year, in 'health and travel-time benefits.'
The 'vision' is to link our major towns, workplaces and transport hubs with 'safe, direct and attractive cycle routes.'

Officials says smooth tarmac would be 'at least 3 metres wide' and kept separate from pedestrians and cars.
They are expecting the cash to come from local developers and central Government.
The aim is also to 'safeguard potential routes so they are not built over.'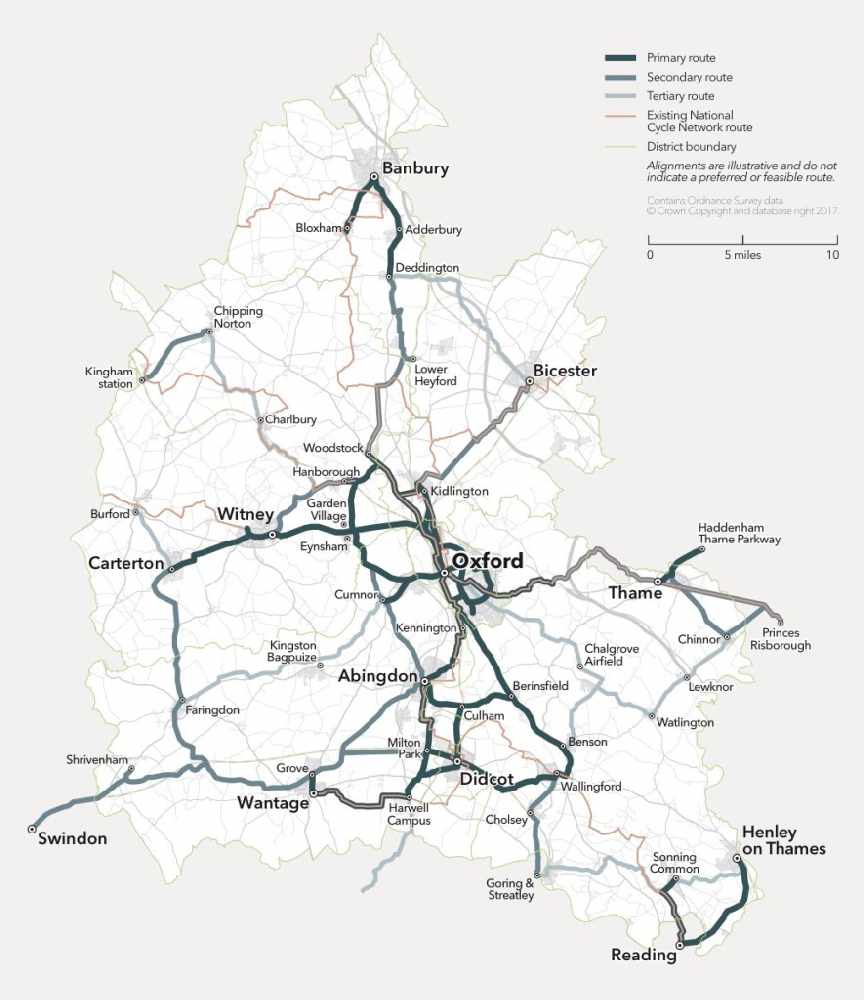 Primary routes: Key routes with high traffic potential to be prioritised for 'all ages, all abilities' infrastructure.
Secondary routes: Routes that would start as signed routes, and be developed into 'all ages, all abilities' infrastructure
when funding allows or development opportunities arise.
Tertiary routes: Initially implemented as signed routes on existing roads or tracks with minor investment e.g. to improve
junctions and traffic calming. May be upgraded to 'all ages, all abilities' later when cycling numbers rise or opportunistically
when funding is available.
All routes: For all categories the immediate priority is to protect the space for future infrastructure improvement
Robin Tucker, Chair of OCN, said: 'Our vision is that people of all abilities can choose to cycle anywhere, feeling safe and comfortable.'
He says people who cycle live longer and are healthier, removing a cost burden from the health services.
Also, 'switching from cars to bikes cuts air pollution, increasingly recognised as killer in urban environments.'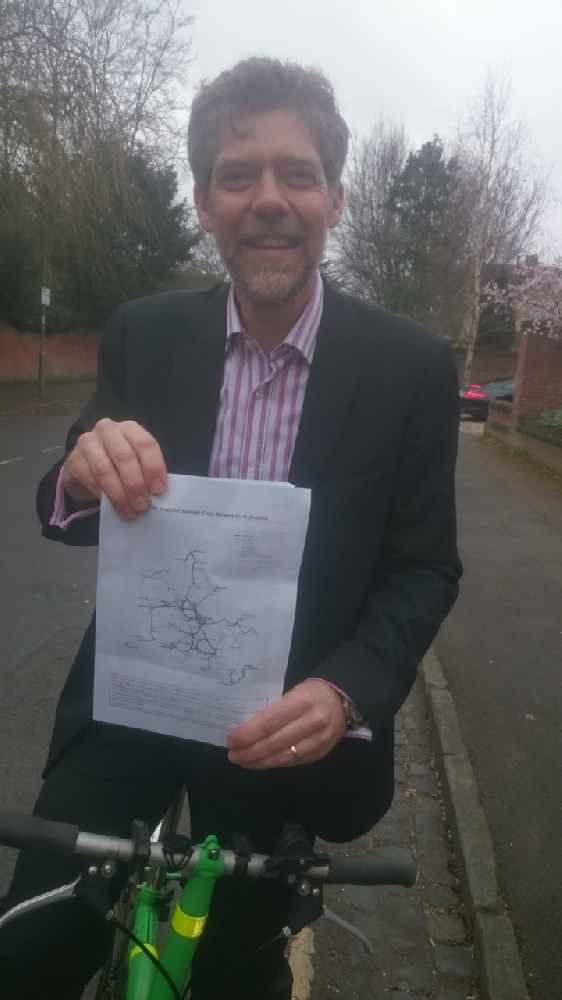 Kevin Wilkinson, Chair of workplace cycling group HarBUG, added: 'There will be other benefits too, cyclists spend more in local shops and cycling links attract businesses, employees and tourists to a location.'
The network might take 15 or 20 years to build and the Oxfordshire Cycling Network's first estimate of costs is £120 million.
The group is hoping to secure funding from the Government's Cycling and Walking Investment Strategy.
Robin Tucker added: 'Our financial model shows a 7-fold return on investment over 20 years, which is 2 or 3 times better than most road investments.'
Cycling campaigners are planning to meet at County Hall in Oxford in April to push the project.