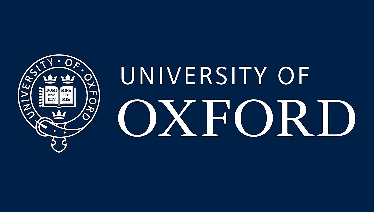 Concerns were raised in the Commons over Linacre College's memorandum of understanding with Sovico Group.
A £155 million donation to a University of Oxford college from a Vietnamese company is under investigation, according to the Government.
Last November the college said it would approach the Privy Council to ask permission to change its name to Thao College, following the first gift of £50 million from Sovico Group – represented by chairwoman Nguyen Thi Phuong Thao.
Education minister Michelle Donelan told MPs she is "actively investigating" the matter and could provide an update in the coming days.
Her remarks came as the Commons considered amendments to the Higher Education (Freedom of Speech) Bill, including Government moves to require UK higher education institutions to report any financial arrangements they have with individuals or organisations overseas "to ensure that UK values cannot be compromised".
Universities and student societies will also have to share details of overseas funding from specified countries, and would face fines or other sanctions over perceived risks to freedom of speech or academic freedom because of their funding routes.
It is part of efforts by the Government to ensure so-called "foreign actors" cannot have "undue influence" over UK universities.
Conservative MP Julian Lewis, who chairs the Intelligence and Security Committee of Parliament, asked the minister during the Bill's report stage: "Does she share my concern at the proposed £155 million gift from the billionaire chairwoman of a Vietnamese company to Linacre College Oxford, a distinguished graduate college, on condition that the name of the college is changed to that of the chairwoman of this company that is extremely close to the Vietnamese communist government, where there's certainly very little freedom of speech.
"The Privy Council has to approve this. Is the Government taking a view about this matter?"
Ms Donelan replied: "This was something that I have recently been alerted to and I am actively investigating this, and can update (Mr Lewis) within the coming days."
The college has since defended its handling of the £155 million donation, saying all 'donations are in line with Government guidance and laws.'
A spokesperson said: "Major donations are approved by the college's governing body in addition to the university's committee to review donations and research funding, both of which follow a robust, independent process, taking legal, ethical and reputational issues into consideration.
"All donations are in line with Government guidance and laws.
"We have additionally engaged with a considerable number of key stakeholders to ensure that important information is shared as appropriate.
"This important gift will support new postgraduate access scholarships, establish a new research centre, and create a new college site with much improved facilities for graduate students."
The college was founded in 1962 and is named after the Renaissance humanist, medical scientist and classicist Thomas Linacre.