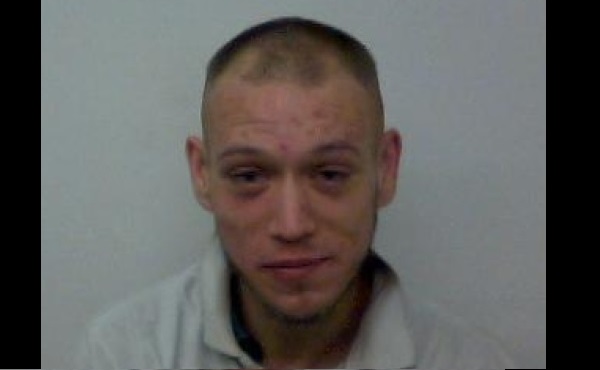 Robert Zasada was handed two and a half years at Oxford Crown Court.
The 28-year-old - who doesn't have a fixed address - stole a car from outside a property in Radley in February.
He later lost control of it and crashed into a tree and a lampost.
Zasada pleaded guilty to six offences, including aggravated vehicle taking, failing to provide a specimen of breath and assault by beating of an emergency worker.
He was jailed on Wednesday (4/9).
Investigating officer, Detective Constable Dan Tibble, said: "This case highlights the dangers faced by frontline officers and staff when they are on-duty.
"I am pleased that the courts have dealt with the matter seriously and Robert Zasada has been jailed for two and a half years."
Zasada was also banned from driving for two years.