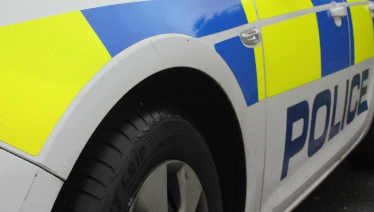 Police say it was a 'frightening and unprovoked attack.'
The 53-year-old victim was walking home on Erica Close when he was approached by two unknown men on Saturday night.
The pair demanded he hand over his bag, when when the victim refused the two men threatened him with a knife before punching the victim and hitting him over the head with a glass bottle.
The offenders made off with a bag and personal items including a phone and car keys.
The victim required hospital treatment for injuries to his face and the back of his head. He's since been discharged.
The first offender is described as a mixed race boy, aged between 14 and 16-years old, around 5ft 5ins tall with curly dark hair. He is believed to of been wearing a dark coloured tracksuit.
The second offender is described as a mixed race man, in his early to mid-twenties, around 6ft tall with short shaved hair. He was wearing a hooded top.
Investigating officer Marie Doherty based at Oxford police station said: "This was a frightening and unprovoked attack in which two offenders have used violence to threaten the victim.
"I am appealing to anyone who may have witnessed this incident to please come forward.
"If you have any information, please get in touch by calling the non-emergency number 101, quoting '43190073674' or make a report online.
"Alternatively, you can contact Crimestoppers anonymously on 0800 555 111.