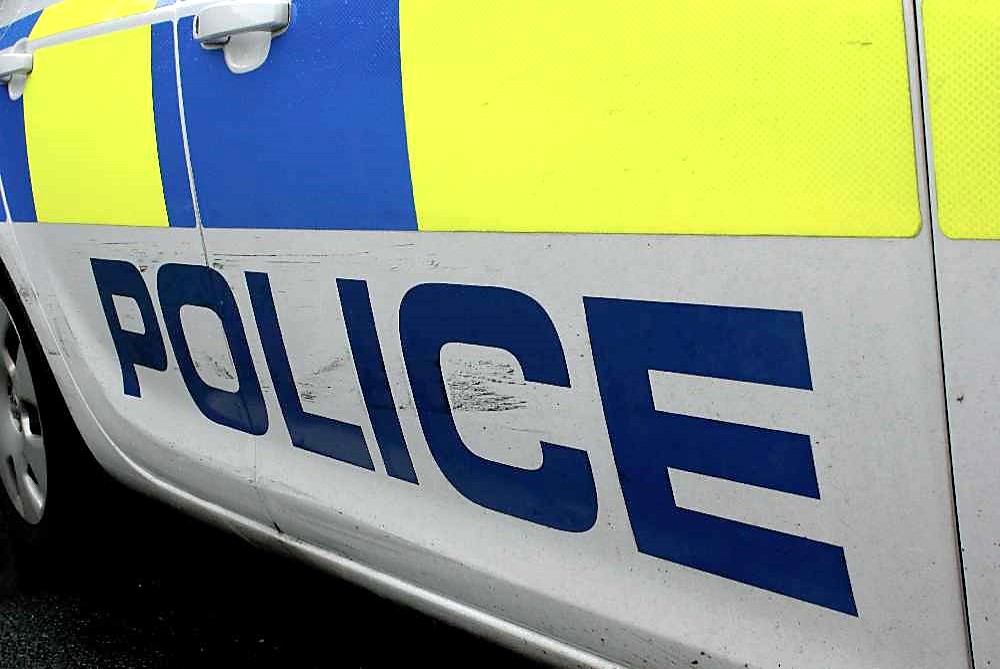 The victim's face and hands were injured in the attack and he was taken to the John Radcliffe hospital for treatment.
It happened at around 8.30pm on Saturday (13/4), when a 29-year-old man was assaulted by a gang of four in Beckett Street.
The altercation moved outside the pizza chain's shop in Frideswide Square, where the victim was assault again, this time with the metal object.
The group then fled towards the rear of the Said Business School.
The victim had a black leather rucksack stolen during the incident.
Police have described the first offender as a white man, aged in his twenties, with dark hair, a dark beard, a moustache and slim. He was wearing a grey tracksuit top and trousers and black trainers with a white sole.
The second offender is described as a woman who was wearing light blue jeans and black and white trainers. She was carrying a large grey shoulder bag.
The third offender is described as a man who was wearing a black tracksuit top and trousers with white stripes.
The fourth offender is described as a man who was wearing a grey gilet, light coloured jeans and white trainers.
Investigating officer Detective Constable Daniel Hayward, based at Oxford police station, said: "Due to the time of evening there were a number of people in the area at the time of the offence. I am keen to speak to anyone who may have witnessed this incident or who has any information that could help with this investigation to come forward."
Police would like anyone with information to get in touch or contact Crimestoppers anonymously.