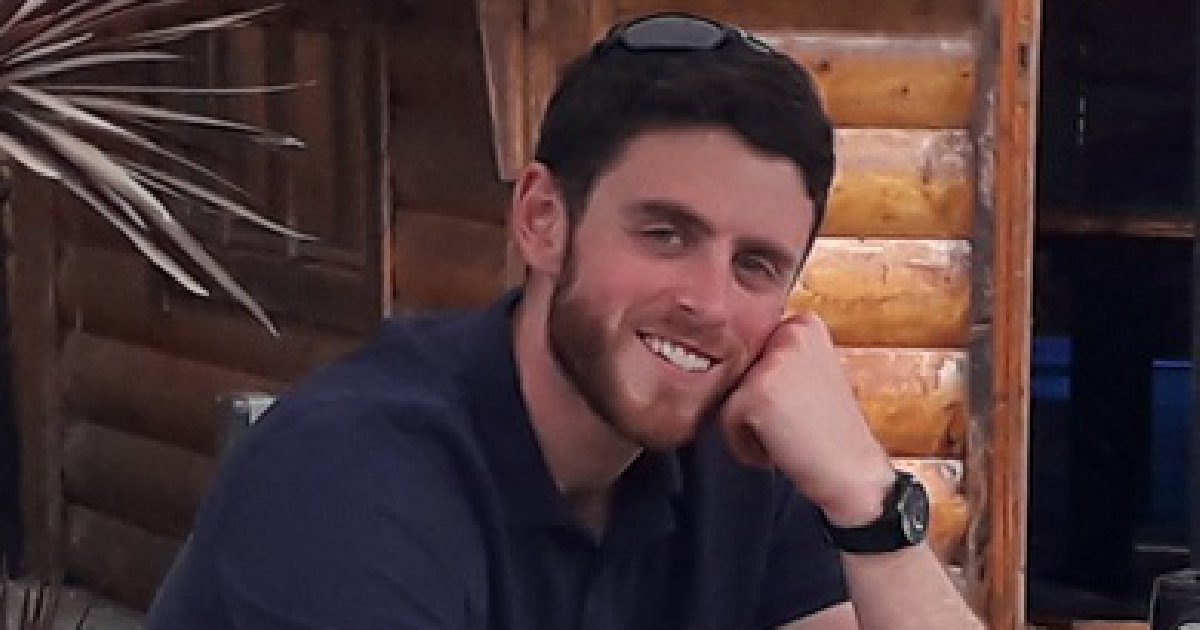 PICS: Thames Valley Police / PA Wire
Three defendants have been sentenced at the Old Bailey.
19-year-old getaway driver Henry Long (pictured below) has been jailed for 16 years at the Old Bailey for manslaughter over the death of Pc Andrew Harper, who was killed in the line of duty in Berkshire last August.
Long's passengers Jessie Cole and Albert Bowers, both 18, were each handed 13-year sentences for manslaughter over their roles in Pc Harper's death.
The trio, who are all from near Reading, were described as "young, unintelligent but professional criminals" by the judge sentencing them at the Old Bailey.
Before sentencing, Pc Andrew Harper's widow described being in "a lost and endless world", her husband was killed a month after their wedding day.
Mr Justice Edis said his role was to impose a sentence against the teenagers responsible for Pc Andrew Harper's death which reflected "the seriousness of this case and protects the public".
Beginning his sentencing remarks at The Old Bailey he said: "Nothing which I can do, or could have done, if there had been a conviction for murder, can restore Andrew Harper to his loving wife and family or to the public he served so well.
"His devastating loss in these terrible circumstances will follow his family forever."
Justice Edis said the victim personal statements he heard were "deeply moving".
Lissie Harper broke down twice as she read from her victim impact statement at the Old Bailey on Friday morning,
She told the court: "This is my third attempt at writing a statement.
"I simply find myself in a lost and endless world.
"That's the reason in particular this question defeats me – unless you have stood in my shoes, lost a soulmate, a beloved partner you intended to spend your life with – how is this grief possible to describe?
"I have used every word possible to describe this torture – indescribable trauma I have been forced to endure these past 11 months.
"I have cried and broken down."
Mrs Harper said she felt "robbed" of her future with her husband.
The pair were childhood sweethearts and had been in a relationship for 13 years.
Mrs Harper added: "Four weeks was all I had with my husband.
"My life often feels bleak, hopeless, irreparable.
"Every aspect of my life since Andrew was taken is bitterly different."
She said the teenagers who were found not guilty of murder "took more than one life away that day, they stole the person I used to be".
"Every ounce of beautiful peace – gone.
"In answer to the question: how has Andrew's death impacted me? You can be satisfied I am now a shadow of the person I once was.
"Broken, distraught, beaten, a void, an empty shell.
"He gave everything.
"Andrew will never grace us with his smile – his compassion and selfless generosity.
"I will spend every day for the rest of my life with a hole that will never be filled.
"I search around for words to express my heartbreak, but each word is inadequate."
A statement from PC Harper's mother has been read out at The Old Bailey, ahead of the sentencing of three teenagers convicted of killing the Oxfordshire officer.

Deborah Adlam described her anxiety as overpowering, calling her son a brave and caring person.

PIC: PA Wire/Yui Mok pic.twitter.com/GQw097pWBX

— JACK News (@jackfmnews) July 31, 2020
Responding to the sentencing Jaswant Kaur Narwal, chief Crown prosecutor for Thames and Chiltern, said: "Our deepest sympathies remain with Pc Harper's family who we know are unhappy with the verdict.
"The jury can only convict if they are certain beyond reasonable doubt, having heard all the evidence, and we respect their decision.
"Long, Bowers and Cole's criminal actions resulted in the needless death of a brave, young man who was killed in the line of duty, and they will spend a total of 42 years in prison for that."
"Andrew was such a good man. A brave and caring person, so funny and uplifting, whose actions have positively impacted many lives. I love and miss him dearly, daily and with every passing moment."

PC Harper's Mother has written a tribute for her son. pic.twitter.com/bNE8HIOsqw

— Thames Valley Police (@ThamesVP) July 31, 2020
DCI Stuart Blaik from Thames Valley Police spoke to us about the case, Pc Harper's family and the effect it has had on the local force.
Pc Andrew Harper, who was based in Oxfordshire, was dragged for a mile behind their car on the night of 15 August last year
The 28-year-old, whose hometown was Wallingford, tried to stop the group towing away a quad bike, stolen from outside a house in west Berkshire.
Long, and his passengers Bowers and Cole had denied murder.
Long earlier admitted manslaughter and his co-accused were found guilty of the same offence by a jury at the Old Bailey in central London.
The teenagers admitted plotting the theft and Long pleaded guilty to manslaughter but each denied knowing that Pc Harper was there.
Their defence claimed the incident was a "freak event" that none of them could have planned or foreseen.
But the prosecution said at more than 6ft and weighing 14 stone, the defendants must have been aware Pc Harper was being dragged to his death.
A reconstruction suggested that rather than stopping, Long swerved in the road to try to throw him off.
Thames Valley Police seized 2,753 exhibits, took 1,250 statements and visited more than 1,000 homes during house to house enquiries during their investigation.
Around 800 people attended PC Harper's funeral at a private service at Christ Church in Oxford last October.
Hundreds paid their respects as the cortege made its way through St Aldates.
A private memorial is planned with family and colleagues on the anniversary of his death next month.