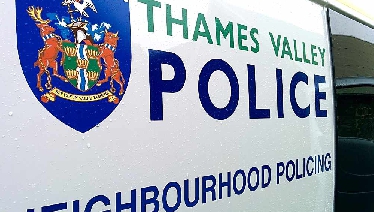 A total of £30 million is being split across 43 police forces.
Thames Valley Police is getting almost £1million from the Government, to help it 'be more visible' and ensure that people are complying with the new restrictions.
43 police forces will share £30million, with the Thames Valley receiving £913,956.
Official figures show crime levels in August were down three-percent compared to the same period last year.
Home Secretary Priti Patel said: 'The vast majority of the British public has come together, followed the law and helped prevent the spread of this virus.
'But we've been clear that, with infections rising, we will not allow a small minority of people to reverse our hard-won progress.
'This extra funding will strengthen the police's role in enforcing the law and make sure that those who jeopardise public health face the consequences.'
The Home Office is also launching an income loss recovery scheme for police forces to recover a proportion of income they have been losing due to the pandemic.
Meanwhile, another £30million is going to local authorities to fund things like 'Covid marshals' and enforcement checks on businesses.
Oxfordshire's city and district councils will share just under £300,000.
The government will also publish new guidance outlining the types of compliance and enforcement activities councils could carry out using the £30 million funding.
This includes covering costs associated with stepping up enforcement activity, measures to help the public and businesses to understand the latest regulations and funding the cost of dedicated staff to encourage compliance with the rules, including marshals.
Oxfordshire County Council has already set up a new team to enforce COVID regulations in local businesses.
It says it wants to give the public 'much-needed peace of mind when out and about.'

There's fines of up to £10,000 for firms breaking rules like the 10pm curfew and Thames Valley Police will support the new council team in taking action.
Oxfordshire County Council said a 'very close eye' is being kept on trends and data, ahead of any possible new restrictions locally.
Oxfordshire is currently at 'red alert' status after coronavirus cases reached more than 50 per 100,000 people.